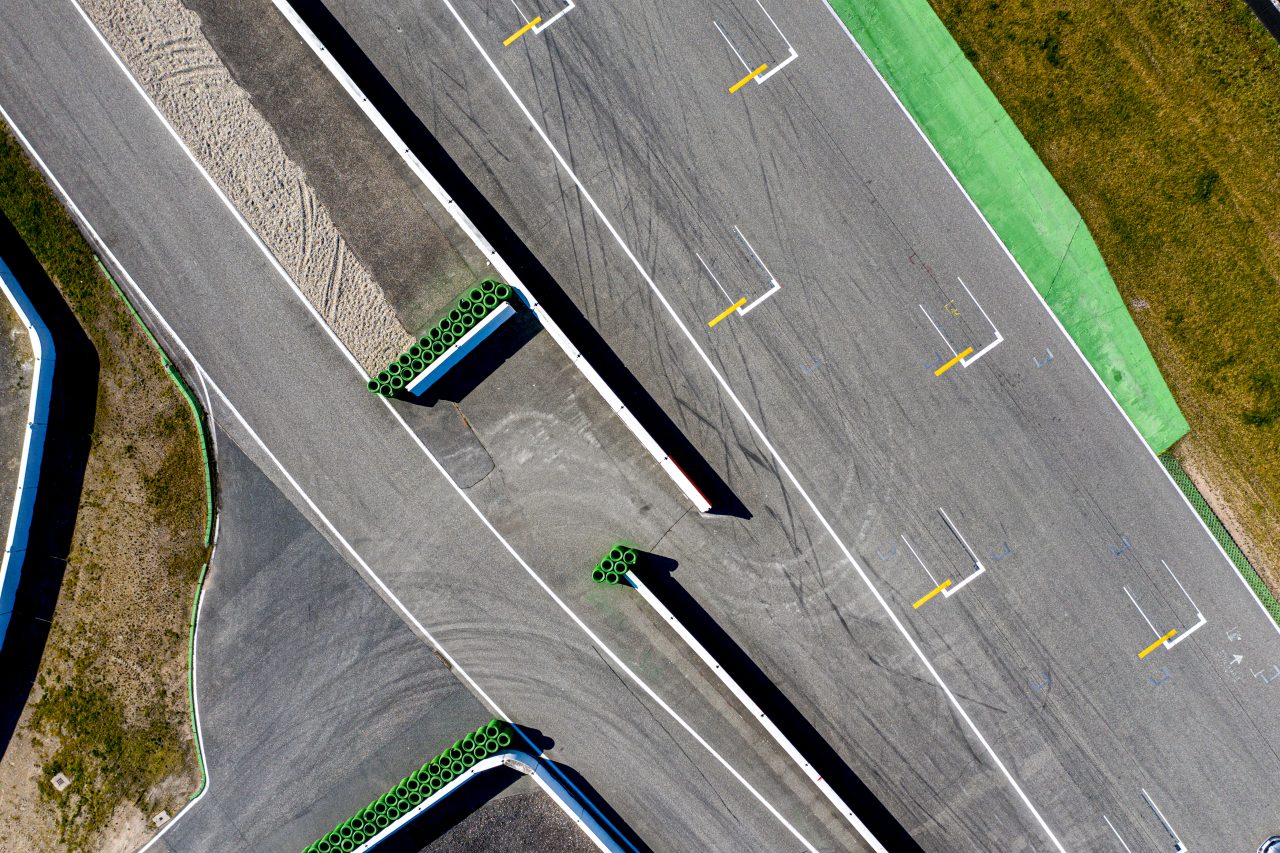 EXPERIENCE THE HOCKENHEIMRING VERY CLOSELY – ON A TRACK TOUR OF THE GRAND PRIX CIRCUIT
Our new "Track Tour" is just the right experience for all motorsport enthusiasts who want to get to know the Hockenheimring and the Grand Prix circuit up close.
Put the brakes on everyday life and immerse yourself in the world of racing. We look forward to seeing you again soon at the Hockenheimring!
Key facts Track tour
Dates & information
Current info to our insider tours
DURATION
approx. 90 minutes
takes place in the evening hours (May – September)
PRICES
Car incl. driver: 18,00 Euro
Accompanying person: 7,00 Euro
MEETING POINT
The meeting point for the Track Tour is in front of South Stand C opposite lift no. 2.
TOUR STOPS
Visit the VIP area of the South Stand
Afterwards, you will be taken out on the track in your own car. Stops will be made at various points where the special details of the track section will be explained.
Visit to the winners' podium
Finally, a guided lap of asphalt will be driven (no racing speed)
ADDITIONAL INFO
To redeem a tour or value voucher for a guided tour, please register by emailing fuehrungen@hockenheimring.de at least 2 days before the tour.
Participants will complete the tour in their own motorised car.
Participation by bicycle or on foot is not possible. There will be no carpooling with other participants' cars.
The tour will be in small groups = maximum 7 cars per tour.
Date-dated tickets must be purchased in advance at the ticket shop. No participation without ticket possible. Advance ticket sales end the day before the tour.
All participants are required to wear mouth/nose protection and must keep a safe distance of 1.5 metres from other guests. Current distance and hygiene rules apply.
Guests with acute respiratory diseases are not permitted to participate.
We are happy to offer you individual guided tours for your desired date. Please call 06205 950-216 for further information and booking.
During racing events, admission for children can only be granted with sufficient (capsule) hearing protection.
Corona regulations
Participants agree to comply with the following conditions when booking a insider tour at the Hockenheimring:
Each participant must fill out and sign a participant form in the foyer of the Motor-Sport-Museum for eventual follow-up of an infection.
The following applies to all participants: Symptoms of a corona infection are not permitted to be present!
Verification requirements
Access to the event is only allowed if you can show one of the following certificates:
Certificate of complete vaccination – Vaccinated persons are all persons who can present verification of vaccination completed for at least 14 days by means of vaccination documentation.
Certification of recovery from Covid-19-disease – All persons who have already been tested positive themselves are considered to be recovered persons, as long as they can provide evidence of an infection with the coronavirus confirmed by a PCR test and are no longer subject to any segregation obligation. The confirmed infection must have been diagnosed no longer than six months ago.
additionally tested: All participants also need proof of a negative rapid antigen test (maximum 24 hours old) or PCR test (maximum 48 hours old).
Exceptions to the test obligation and 2Gplus restriction*:
» Children up to and including seven years of age who have not yet started school elementary school students, students of a special education and counseling center, a school that builds on the elementary school or elementary school or a vocational school (testing at school) – only applies to students up to and including the age of 17.
» Persons up to and including 17 years of age who no longer attend school (negative antigen test required)
» Persons who cannot be vaccinated for medical reasons (medical evidence necessary negative antigen test required)
» Persons for whom there is no general vaccination recommendation of the Standing Commission on Vaccination (STIKO) (negative antigen test required)
» Recovered/vaccinated persons who have received their booster vaccination. The following groups of persons without booster vaccination are equated with persons with booster vaccination with regard to their immune status:
Vaccinated persons with completed basic immunisation, if no more than six months have passed since the last required individual vaccination,
convalescents whose infection can be proven to have occurred no more than six months ago (proof of infection must be provided by laboratory diagnostics using nucleic acid detection/PCR test).
*subject to change
hygiene and distance rules
It is mandatory to keep a distance of 1.5 m between persons – even within groups.
Hand hygiene and sneezing and coughing etiquette must be observed.
Sufficient hand washing and disinfecting agents are available in the open toilet facilities in the paddock (opposite the Ravenol House).
A medical mask must be worn on the entire area of the Hockenheim-Ring GmbH (applies to persons 6 years and older).
The tour takes place in small groups with a maximum of 10 participants.
The tour will be completed in the participants' own cars. There will be no ride-sharing with the guide.