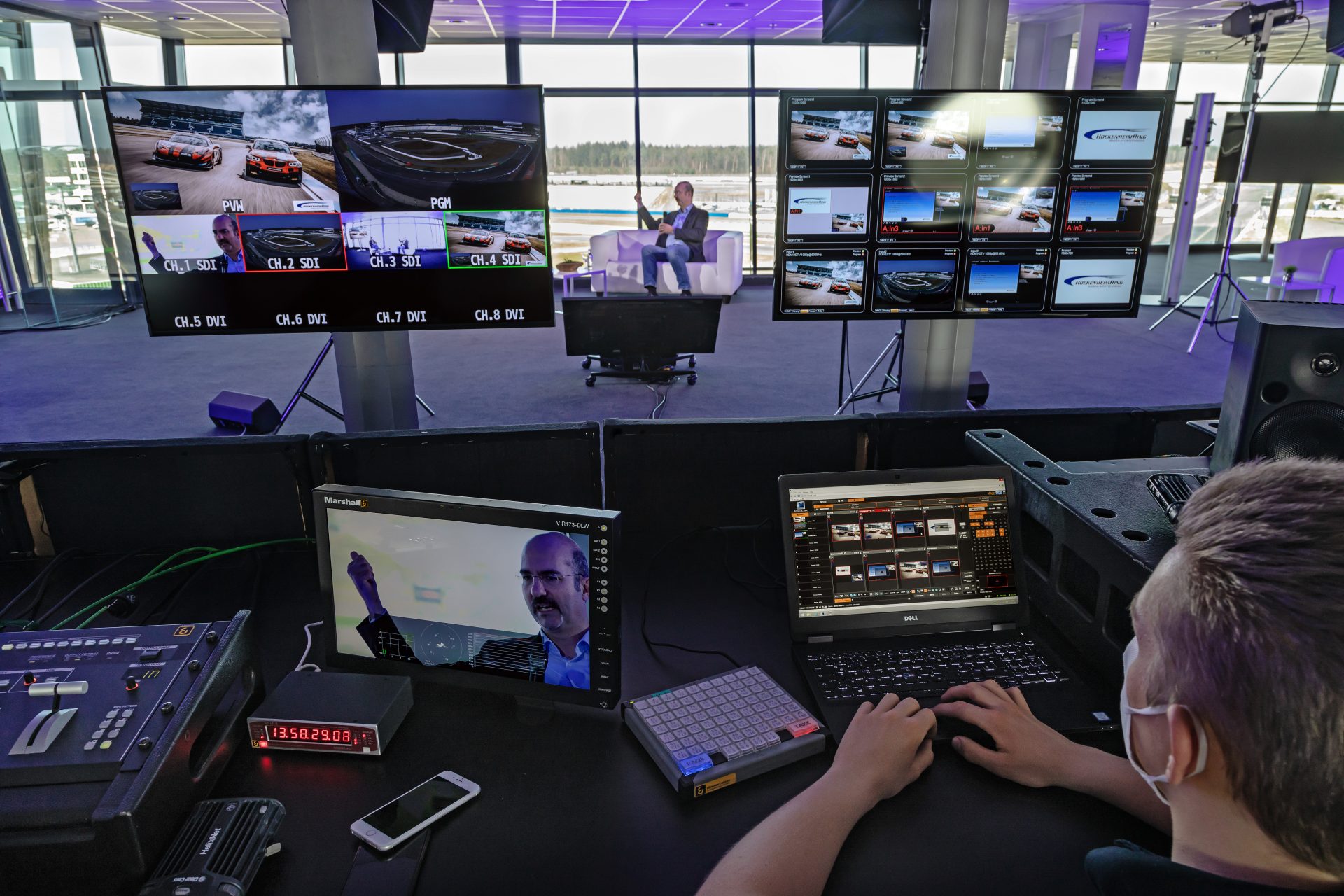 Meetings – now also virtual & hybrid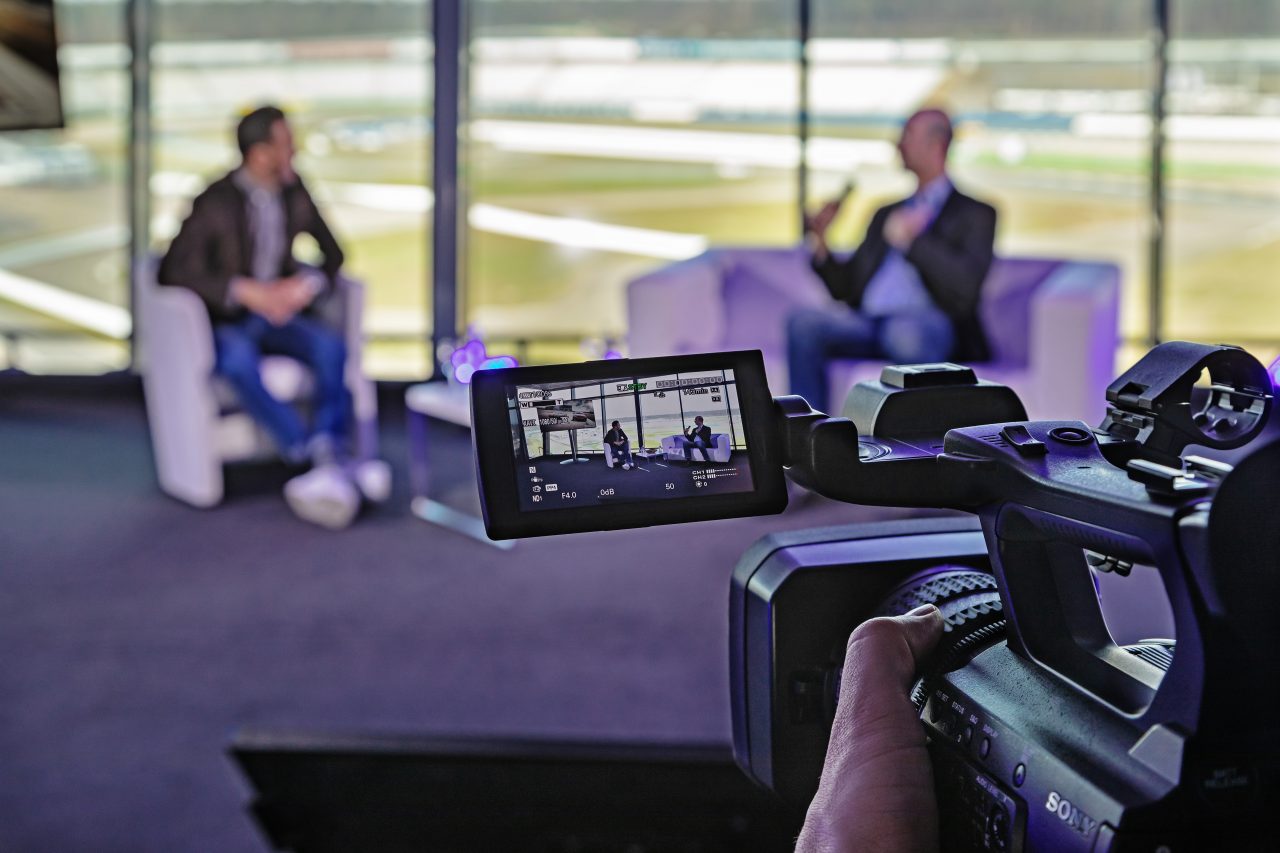 OUR NEW MEETING CONCEPT
In cooperation with the well-known company Neumann&Müller Veranstaltungstechnik from Stuttgart, the Hockenheimring now offers the possibility to organise virtual meetings on a smaller basis as well as hybrid formats at the world-famous race track.
Choose your desired solution from the following technology packages. Whether you want to hold a completely virtual meeting in the rooms of our south grandstand with the impressive, world-famous Motodrom in the background, or a hybrid event with additional VIP boxes. With us you can have a safe, professional meeting in a location with power! We are also happy to offer you individual solutions for your event together with our partner N&M.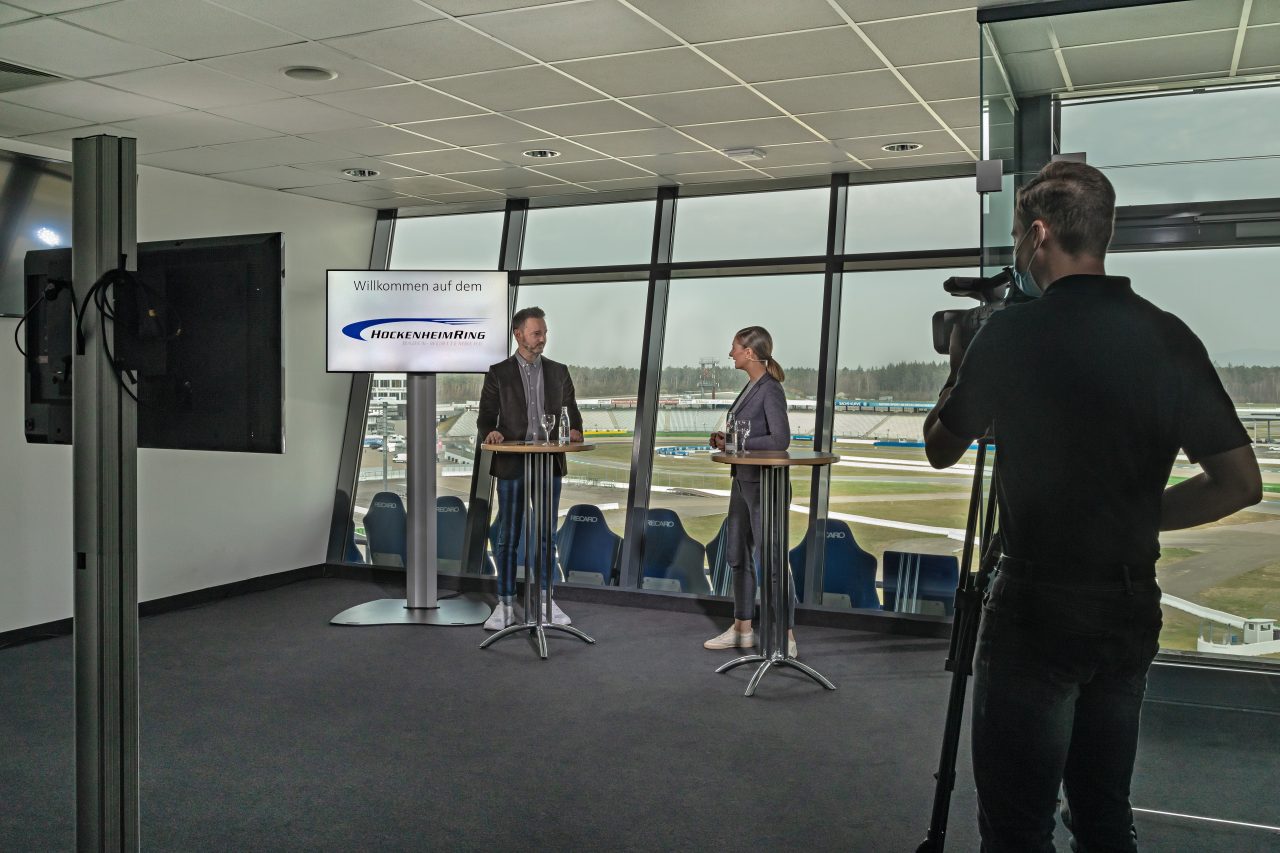 YOUR ADVANTAGES
3 technical packages for virtual and hybrid event formats
5 smaller VIP boxes with 65-95 m², central box with 450 m²
high-speed internet connections with up to 900 Mbit/s
free parking at the south grandstand
Comprehensive Corona hygiene package can be added on
Catering and additional seating according to your wishes
Overview of the technology packages
"STUDIO XS"
The perfect solution for small meetings with a focus on the essentials (excerpt):
Camcorder on stand
Laptop and presenter
light equipment
Sound equipment (2 microphones of your choice)
set-up and dismantling, transport costs
for streaming events to an existing website/social media platforms through a client's laptop
Supervision by a media technician (max. 8 hours)
"STUDIO S"
The package with optimal cost/benefit ratio for higher requirements (excerpt):
Camcorder with fixed lens
Laptop and presenter
Preview display for the speaker
PiP presentation possible to a limited extent
Integration of client laptop possible
Monitor on stand
Sound and lighting equipment
set-up and dismantling, transport costs
for streaming events on an existing website/social media platforms through client laptop
Supervision by a sound technician and optionally a video technician or cameraman (max. 8 hours)
"STUDIO L"
Ideal for panel discussions, conferences and product presentations (excerpt):
Two cameras incl. staff
Extensive video control room: Powerpoint workstations/video players, lower thirds/timers etc.
Picture-in-picture content
Own image mixing for preview display
Integration of an online speaker
Extensive sound technology for streaming to an existing website/social media platforms via hardware encoder
set-up and dismantling, transport costs
Supervision by sound engineers, video operator and cameramen/women (max. 8 hours) for hybrid events with up to 50 p.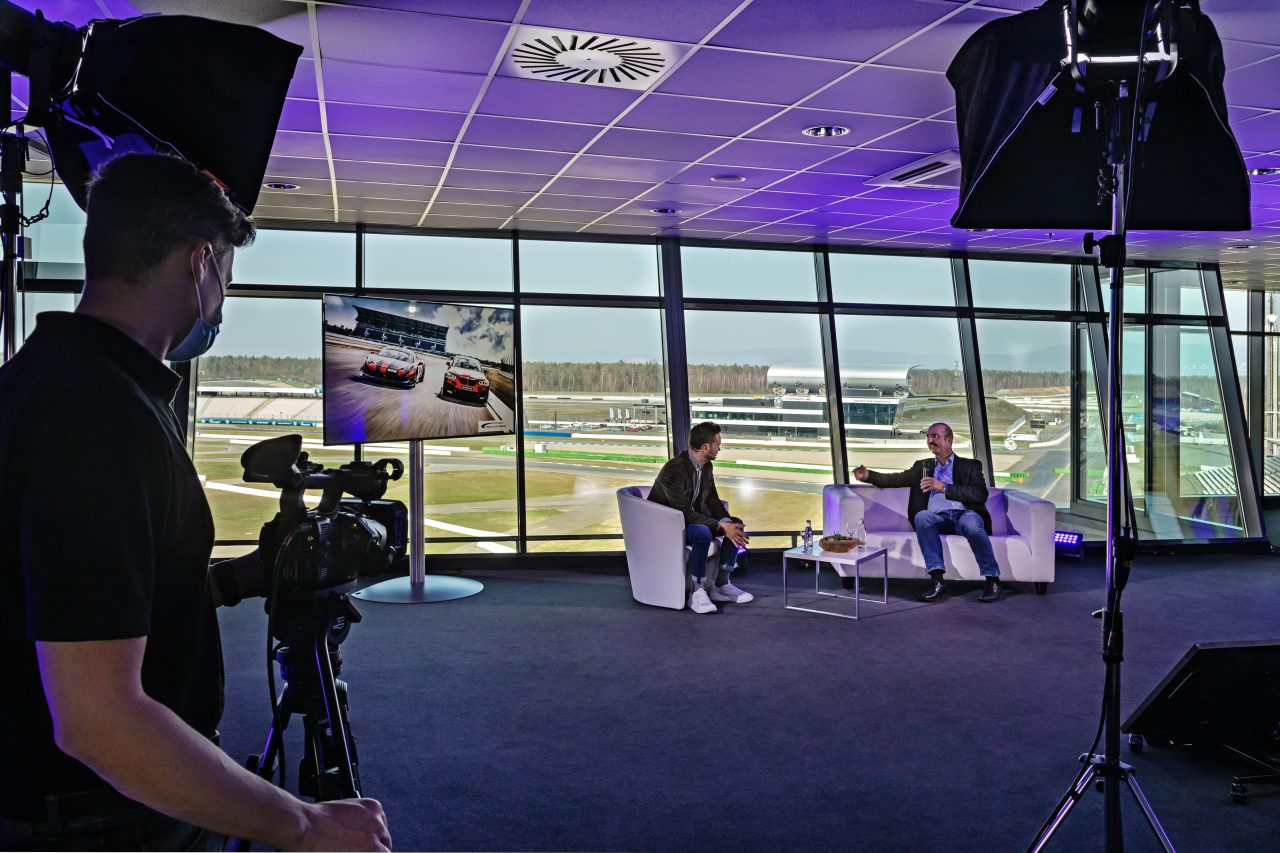 You can contact us
The Hockenheimring Baden-Württemberg is a fascinating race track with space for your events: live – digital – hybrid! Together with you, we will find the perfect "racing line" for your event. Let your guests participate in the spirit of this great, world-famous motorsport arena also in a live stream and hybrid event.
Neumann&Müller is one of the leading companies in event technology, in Germany, Europe and worldwide. International corporations, mid-sized companies and agencies trust in N&M – in all facets of first-class event technology and especially for digital and hybrid events. When it comes to planning and implementation, the selection of appropriate technology and the supply of experienced specialist staff, discerning clients rely on N&M. More at www.neumannmueller.com.
Everything is provided by high-speed Internet connections at the Hockenheimring, so that data can be streamed at up to 900 Mbit/s upload/download. True to the motto – MORE THAN RACING – the motto at the Hockenheimring is now:
Conferences and locations, live-virtual-hybrid.