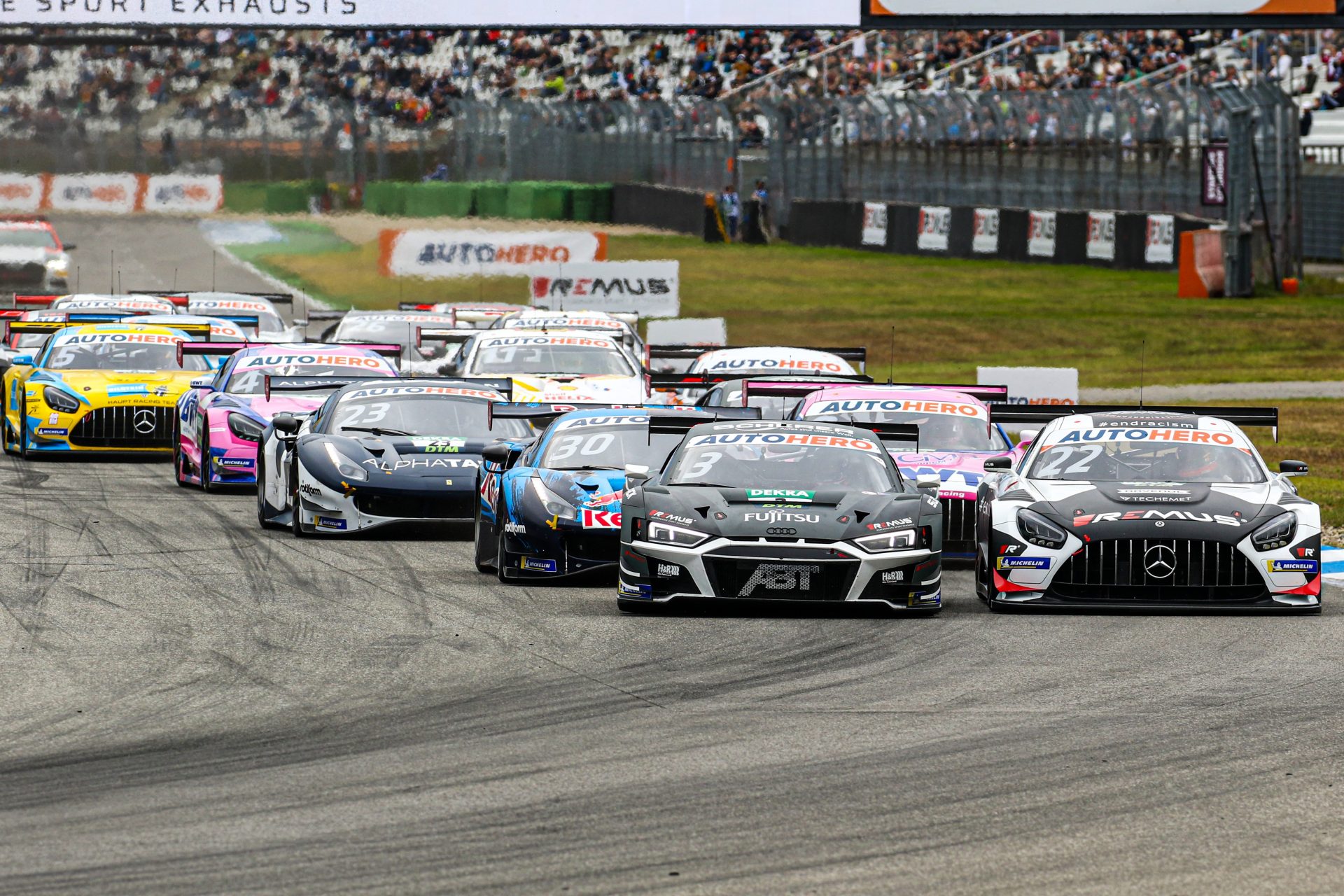 0
Days
0
Hours
0
Minutes
0
Seconds
Event is running
THE HIGHEST LEVEL OF DTM MOTORSPORT
From 2021, the DTM will be run with sports cars based on the GT3 regulations of the global motoring federation FIA. As almost every car manufacturer, from Aston Martin via Audi, Bentley, BMW, Corvette, Ferrari, Honda, Lamborghini, Lexus, McLaren, Mercedes, Nissan up to Porsche, has a GT3 sports car in its portfolio, DTM fans can look forward to a great variety of brands.
---
The new way of starting, meanwhile, will provide plenty of action at the race tracks: the 'DTM formation start', a rolling double-file start in close formation in IndyCar style. The mandatory tyre change remains a fixed element, to be completed in the shortest possible time with a maximum of six mechanics and two wheel guns. Driver aids like an anti-lock braking system (ABS) and traction control remain admitted. An independent balancing of the cars that, next to output and capacity is also taking into account elements like the centre of gravity and is also circuit-specific ensures equal chances for the sports cars with their different vehicle concepts.
In the future, the DTM Trophy will benefit from the major DTM stage even more, because the ambitious young drivers can envisage a direct graduation into one of the coveted DTM cockpits. The two sprint races in the Trophy with a duration of 30 minutes plus one lap continue to be held immediately after the DTM races.
Classic events are also an integral part of the DTM platform. Depending on the race track, various aspects of classic motorsport are to be highlighted, for instance cars from the legendary Group C at the Norisring, historic Formula 1 cars at the Nürburgring and the Hockenheimring or legendary touring cars from the DTM.
DTM Electric shows what the future of motorsport can also look like: it is green, has a high performance and is electric. DTM Electric has been conceptualised as an independent series that will be one of the five pillars of the DTM platform in the future, next to DTM, DTM Trophy, DTM Classic and DTM Esports. DTM Electric could be making its debut in 2023. The race series is taking electric motorsport to the next level: it combines technology, innovation and high-performance in an appealing motorsport format, in which future electric production cars from manufacturers or mobility providers will race with public appeal.
Image: DTM