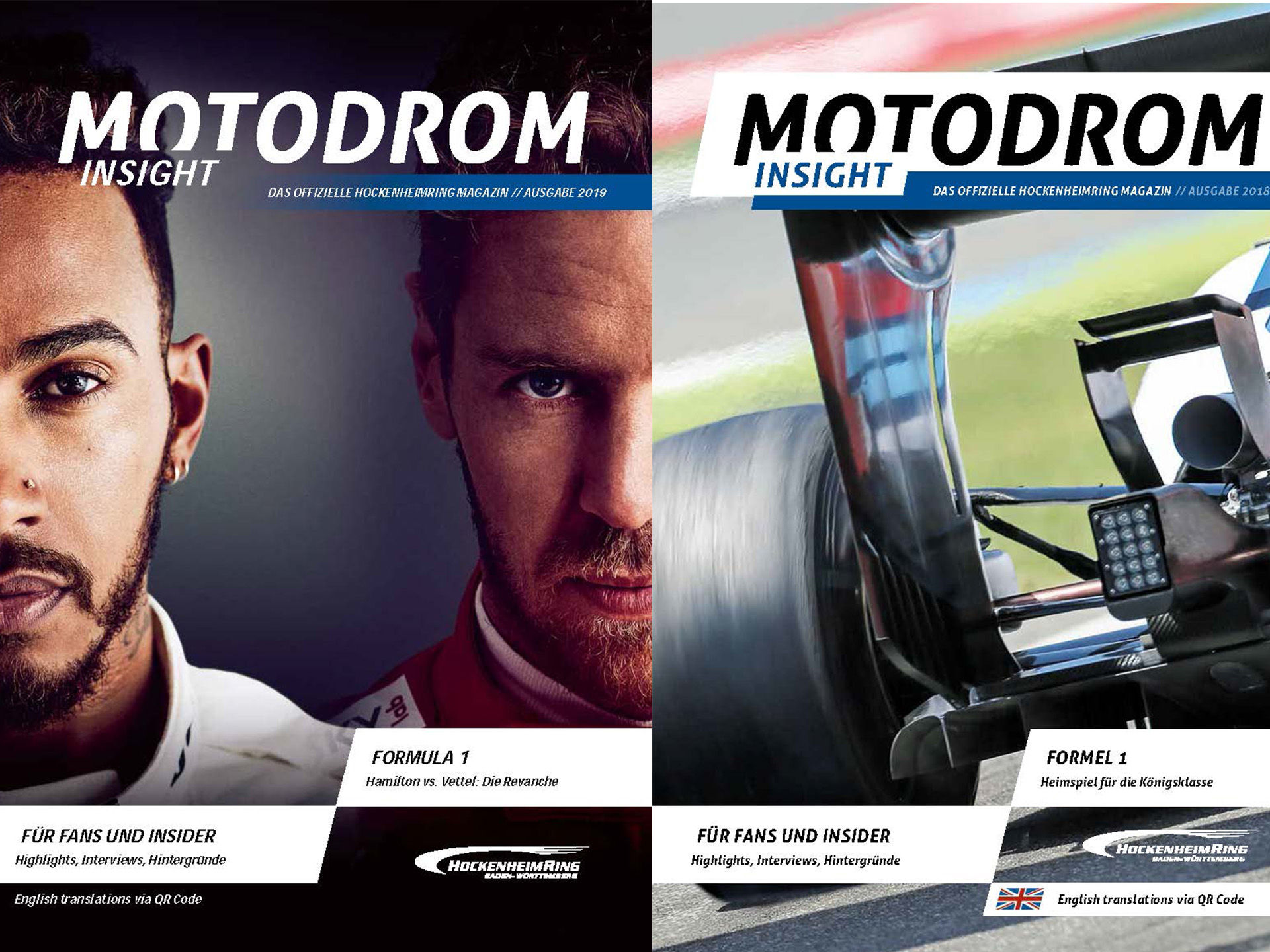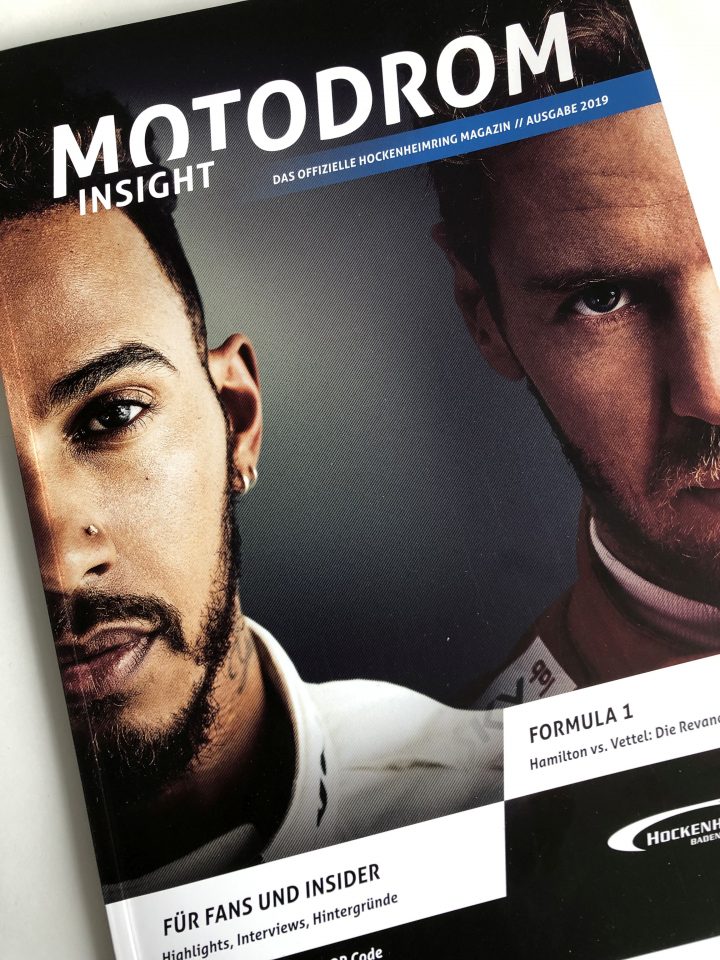 MOTODROM INSIGHT – Your OFFICIAL HOCKENHEIMRING MAGAZINE
The magazine of the Hockenheimring Baden-Württemberg, which is published every year, offers  80 pages of content an exclusive outlook and review of all events at the Ring as well as background reports, fan service and everything worth knowing about the tradition-steeped race track and event venue.
The magazine is distributed during the events at locations frequented by visitors, in the premium and business areas and in the press centre. In addition, it is distributed throughout the year to participants of the driving experiences, the Insider Tour as well as to business customers, sponsors and partners. The magazine is also available free of charge at the Hotel Motodrom, the mobile Hockenheimring FanShops, the ticket shop and at the Hockenheimring stand at trade fairs.
A partial circulation is distributed regionally in the Rhine-Neckar metropolitan region via the reading circle.
Motodrom Insight is also promoted via the social media channels and the Hockenheimring newsletter and is also available online here on the homepage.
Present your company, brand, product or service now with an advertisement in the next issue of Motodrom Insight and benefit from the international image, high profile and broad business network of the Hockenheimring.