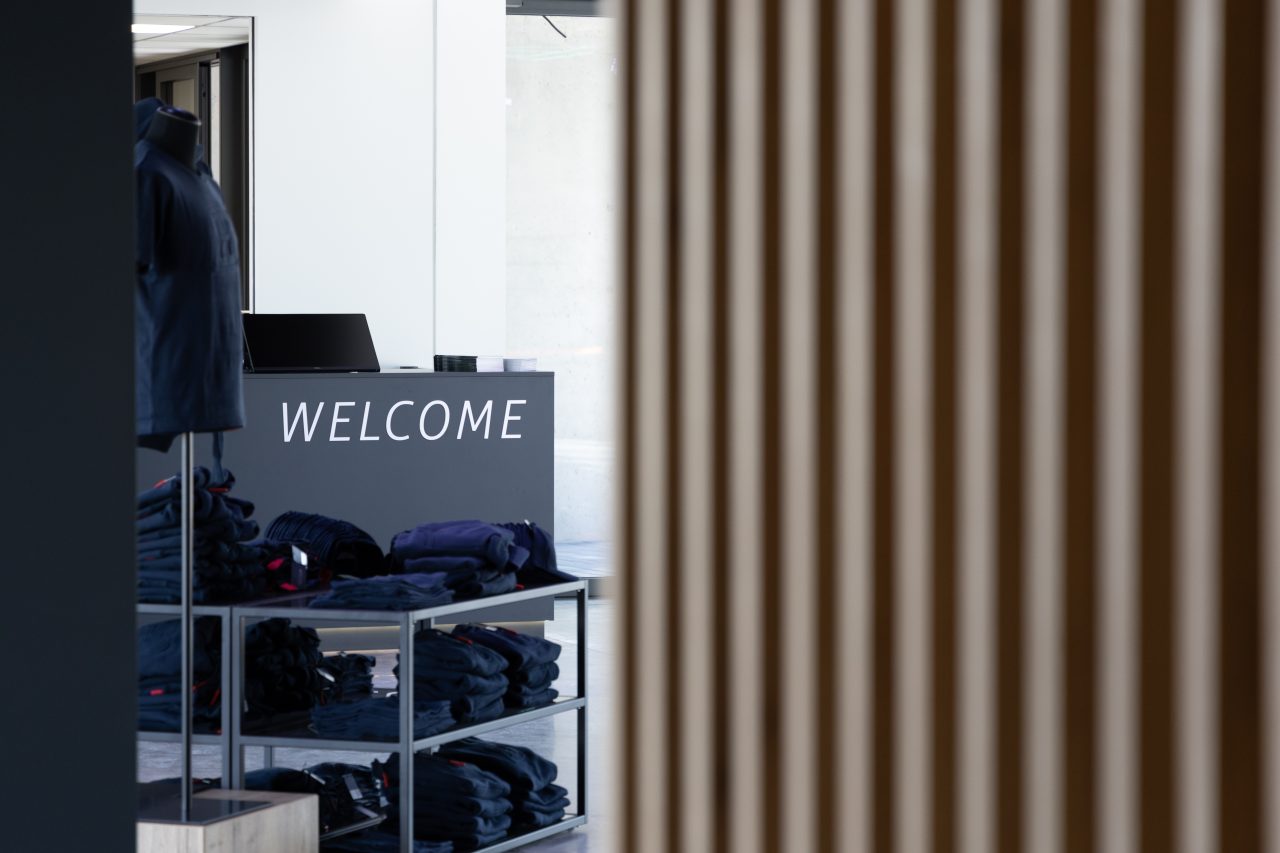 The approximately 360 m² room with inviting floor-to-ceiling windows and a direct view of the start and finish line of the race track is used as a customer service area, meeting point for guided tours, access to the visitor grandstand and fan store with exclusive merchandise. The stylish coffee bar, a new premium racing simulator and impressive multimedia equipment invite visitors to spend some time there.
VISITOR GRANDSTAND
A view of the Hockenheimring Baden-Württemberg is also possible outside of racing events. The visitor grandstand can be reached via the entrance in the Welcome Center (not on days of a ticket-required events and exclusive track rentals).
OPENING HOURS
Monday – Friday: 09:00 am – 06:00 pm
Saturday & Sunday: 10:00 am – 05:00 pm
Hours may be varied during major events and in the winter season. For the latest information, please visit our news area. The grandstand closes when dusk begins to fall.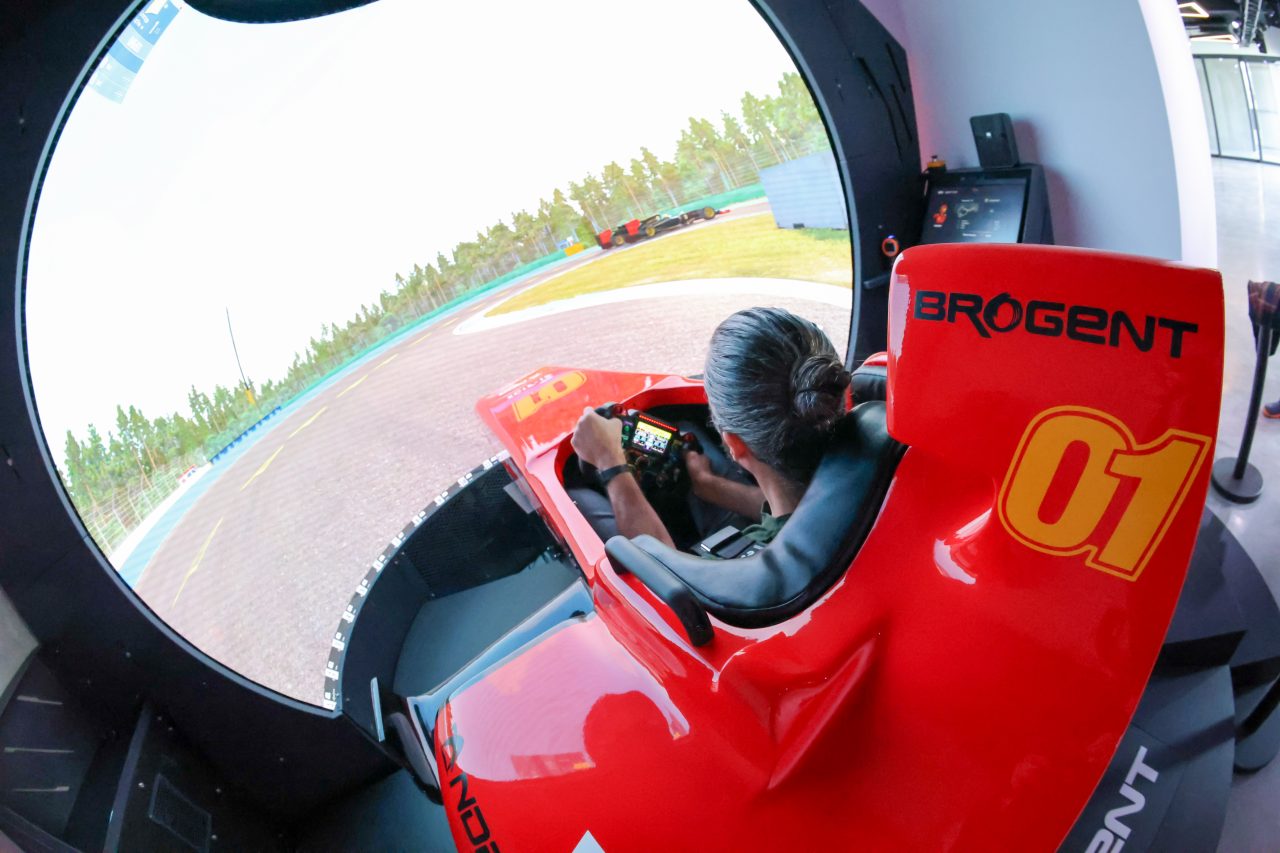 PREMIUM RACING SIMULATOR OFFERS SPECIAL RACING EXPERIENCE
With the high-end miRide racing simulator from Brogent Technologies in Taiwan, the Welcome Center has a world-exclusive highlight to offer. The impressive prototype with formula car chassis, mini LED dome screen and air blower gives visitors an immersive racing experience never seen before, with sophisticated motion simulation and a visual experience as if they were racing on the real Hockenheimring. Visitors can really step on the gas for three laps on the virtual Grand Prix track for just 10 euros.