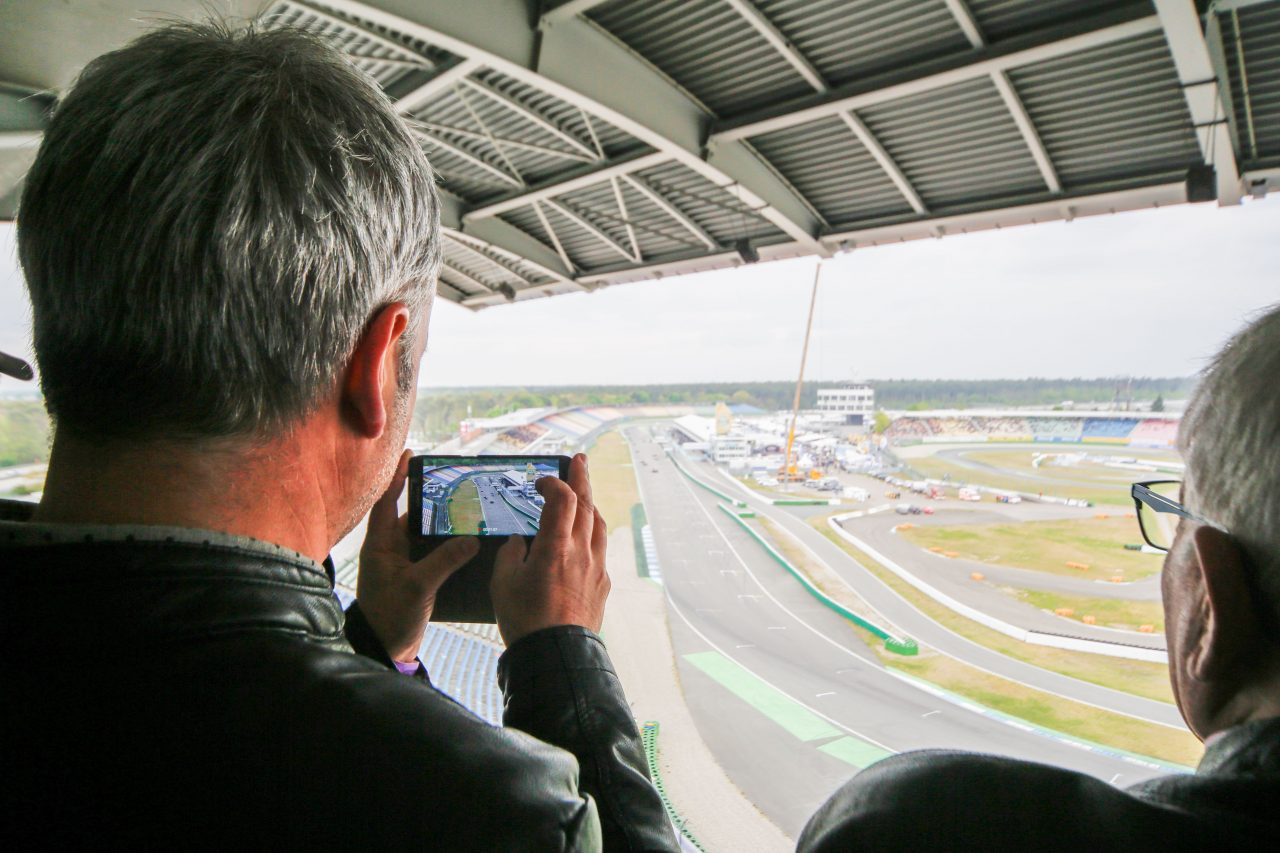 Take a guided tour at the famous Hockenheimring
Pause from everyday life and enter the world of racing. We look forward to seeing you again as part of our Insider Tours.
Facts about the Insider Tour
Information
Dates & Times
Dates 2023
You will find all dates and tickets under the following link:
All you have to know
The number of participants is limited, so ticket purchase in advance of the tour is recommended.
(duration approx. 75 – 90 minutes)
PRICES:
Adults (age 18): 12,00 Euro
Children & teenagers up to 17 years: 7,00 Euro
MEETING POINT:
South grandstand C at the fan-shop
TOUR STATIONS:
Visit of the south grandstand with a wonderful view into the Motodrom and over large parts of the Grand Prix circuit
Visit of the east grandstand
Visit of the paddock
Photo on the podium
Track tour (subject to availability)
ADDITIONAL INFORMATION:
To use a tour or voucher for a guided tour, please register by email to fuehrungen@hockenheimring.de at least 2 days before the tour.
The guided tour mainly takes place outside.
The participants complete the tour in their own motorized vehicle. Participation by bicycle or on foot is not possible. There is no possibility of a ride in other vehicles.
Tickets must be purchased in advance in the ticket shop. No participation without registration possible. The advance ticket sale ends the day before the tour.
We can offer you individual guided tours for your preferred date. Please call 06205 950-216 for further information and booking.