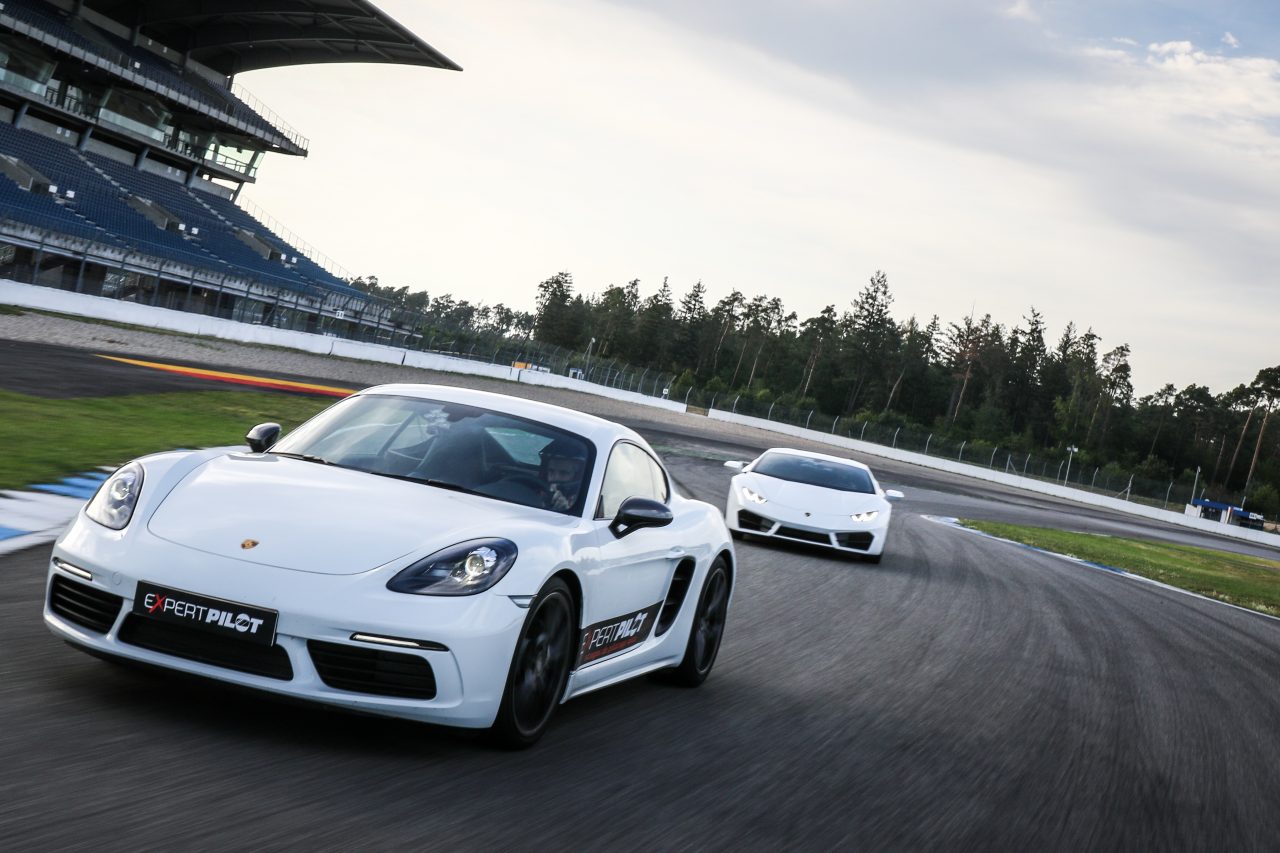 GIFT (DRIVING) EXPERIENCES
No idea for a gift? We have just the thing for you! Have you ever thought about giving your loved ones an exhilarating horse power experience? For all those on the lookout for a last-minute gift idea, we have just the thing for you. We offer everything that makes the heart of a motorsports fan beat faster.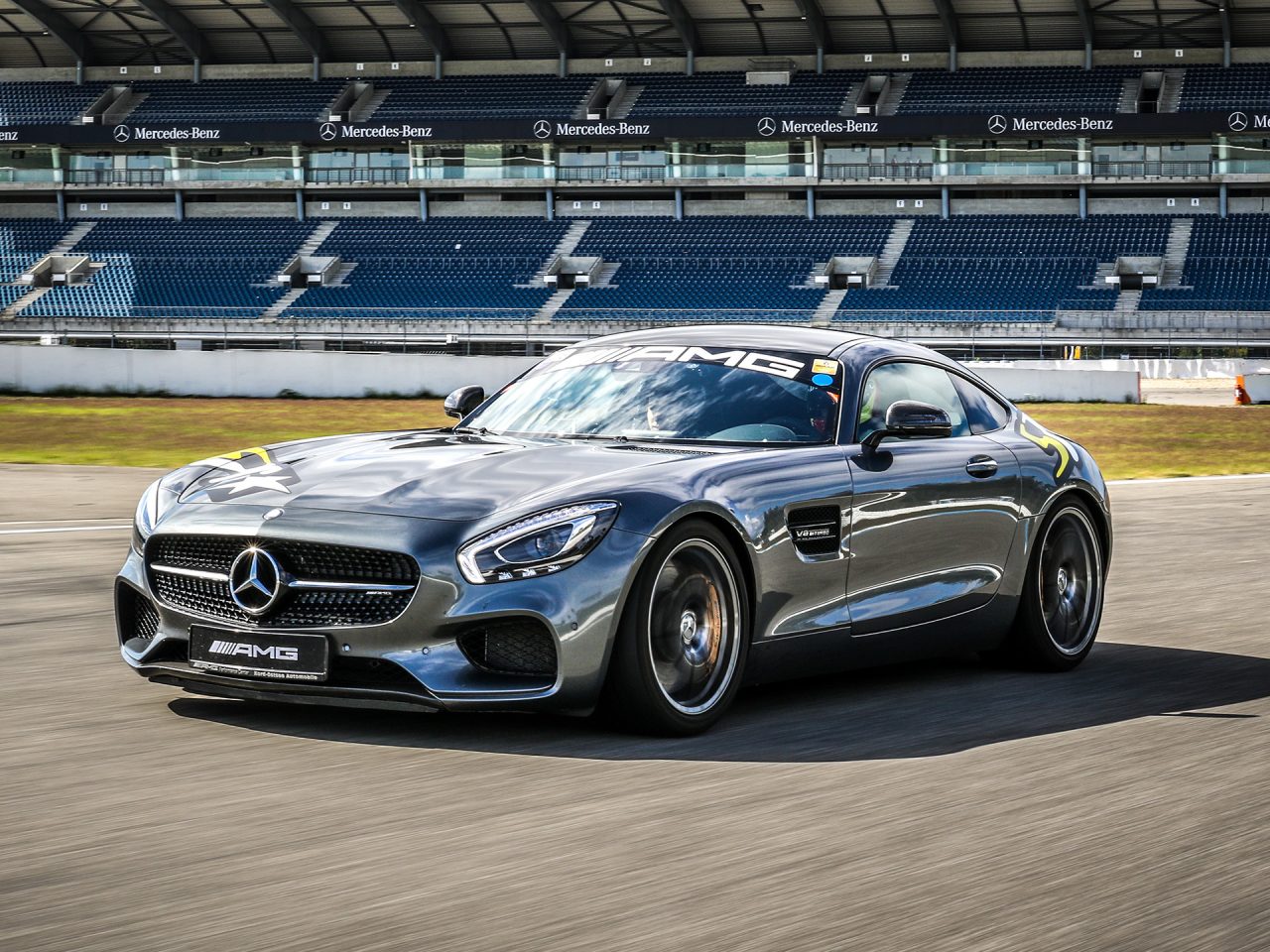 GIFT IDEA NUMBER 1:
RACE TAXI – YOU HAVE TO EXPERIENCE IT FOR YOURSELF!
Fly towards the Motodrom in a race taxi at over 200 km/h, the professional racing driver next to you pushing the Porsche GT3 or the Mercedes AMG GTS to the limit. Some passengers scream, shout or laugh with joy. Others just sit there quietly – but when you roll back into the pit lane and the engine quietens down, then it comes out: "Wild! Mega! Awesome!", says a professional, referring to his passengers. It's impossible to imagine without experiencing it first hand: "The forces you feel when braking, the speed in the curve and even the acceleration. The noises in the car are also indescribable. If you also encounter cars or drivers on the track you have seen on TV, that tops it off."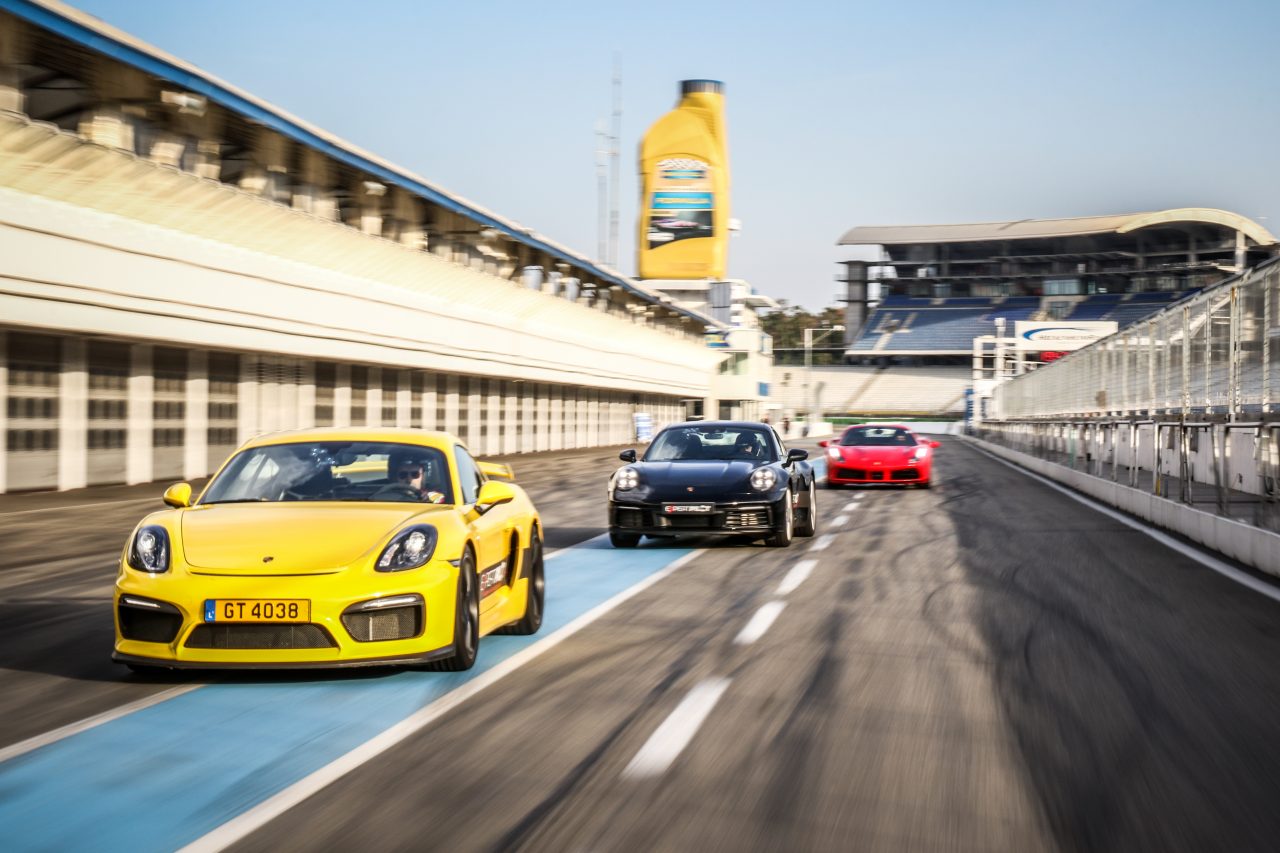 GIFT IDEA NUMBER 2:
RACE'N'ROLL – GETTING BEHIND THE WHEEL!
If that's not crazy enough for you, you can give yourself or the hobby racer in the family the next-level gift.  With our "Race'n'Roll", Race'n'Roll LIGHT or Race'n'Roll XTREME programme, you not only get into a race taxi, but also behind the wheel of a real dream car yourself.
An experienced instructor, who knows everything about the ideal racing line and perfect braking in curves, is always at your side. One of our drivers reports: "The customers are totally thrilled! Even though we don't push the car to its absolute limit, they are impressed by the power and acceleration of the vehicles and the driving skills of their driver or coach. What makes Race'n'Roll special is its atmosphere and interactivity. Our customers make their dream of fast driving come true and I love sharing that experience with them."