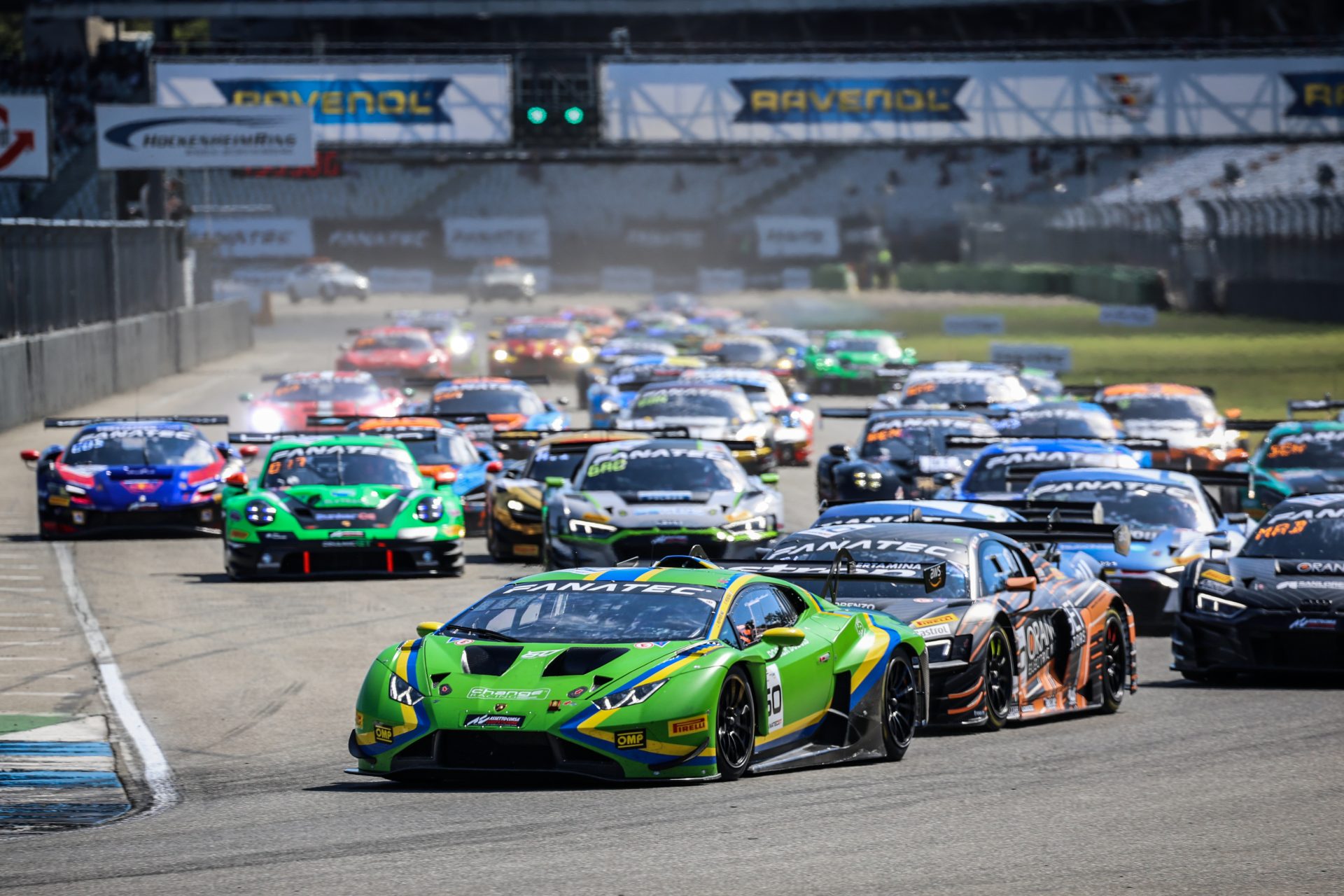 Fanatec GT World Challenge
0
Days
0
Hours
0
Minutes
0
Seconds
Event is running
ABOUT FANATEC GT WORLD CHALLENGE EUROPE POWERED BY AWS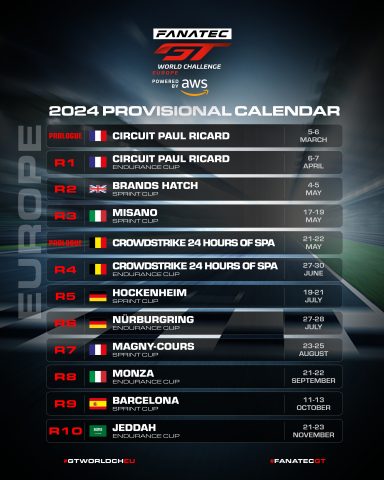 Reserved for cars conforming to GT3 regulations and using SRO Motorsports Group's globally recognised Balance of Performance (BOP) criteria, Fanatec GT World Challenge Europe Powered by AWS can trace its roots back to the creation of the Blancpain Endurance Series in 2011.
Staged over five rounds and with the iconic CrowdStrike 24 Hours of Spa as its marquee event, the long-distance championship placed equal emphasis on professional and amateur competitors while promoting high standards both on and off the circuit. It quickly attracted strong grids and was followed in 2014 by the addition of a Sprint Series for short-format races, as well as an overall title to recognise the most consistent performers across both disciplines.
---
In 2016 the series names were adjusted to the Endurance Cup and Sprint Cup. The championship continued to grow, with increased grids and ever-greater standards of competition coming to the fore. This was emphasised by record numbers at the CrowdStrike 24 Hours of Spa, with 13 different brands contesting the 2018 event and an incredible 72-car entry list in 2019.
New partnerships were forged over the following years, with Fanatec joining as title sponsor and Amazon Web Services (AWS) becoming title presenter. The rechristened Fanatec GT World Challenge Europe Powered by AWS holds true to its founding principles, with a 10-round championship split evenly between the Endurance Cup and Sprint Cup, while the CrowdStrike 24 Hours of Spa remains the marquee event.
The series also joins with similar categories in Asia, America and Australia to form part of the global Fanatec GT World Challenge Powered by AWS, a unique concept that allows manufacturers to measure the success of their customer racing programmes. In a further initiative that began in 2021, the Fanatec Esports GT Pro Series is staged at each Endurance Cup event using Assetto Corsa Competizione. Entrants competing for overall honours and those in the Silver Cup nominate one driver to contest a 60-minute virtual race, with points up for grabs in the real-world teams' championships.
The alignment of an established on-track product with fresh ideas beyond the circuit speaks to the series' ethos. Indeed, by combining an illustrious history with a modern approach to competition, Fanatec GT World Challenge Europe Powered by AWS stands at the forefront of international motor racing.