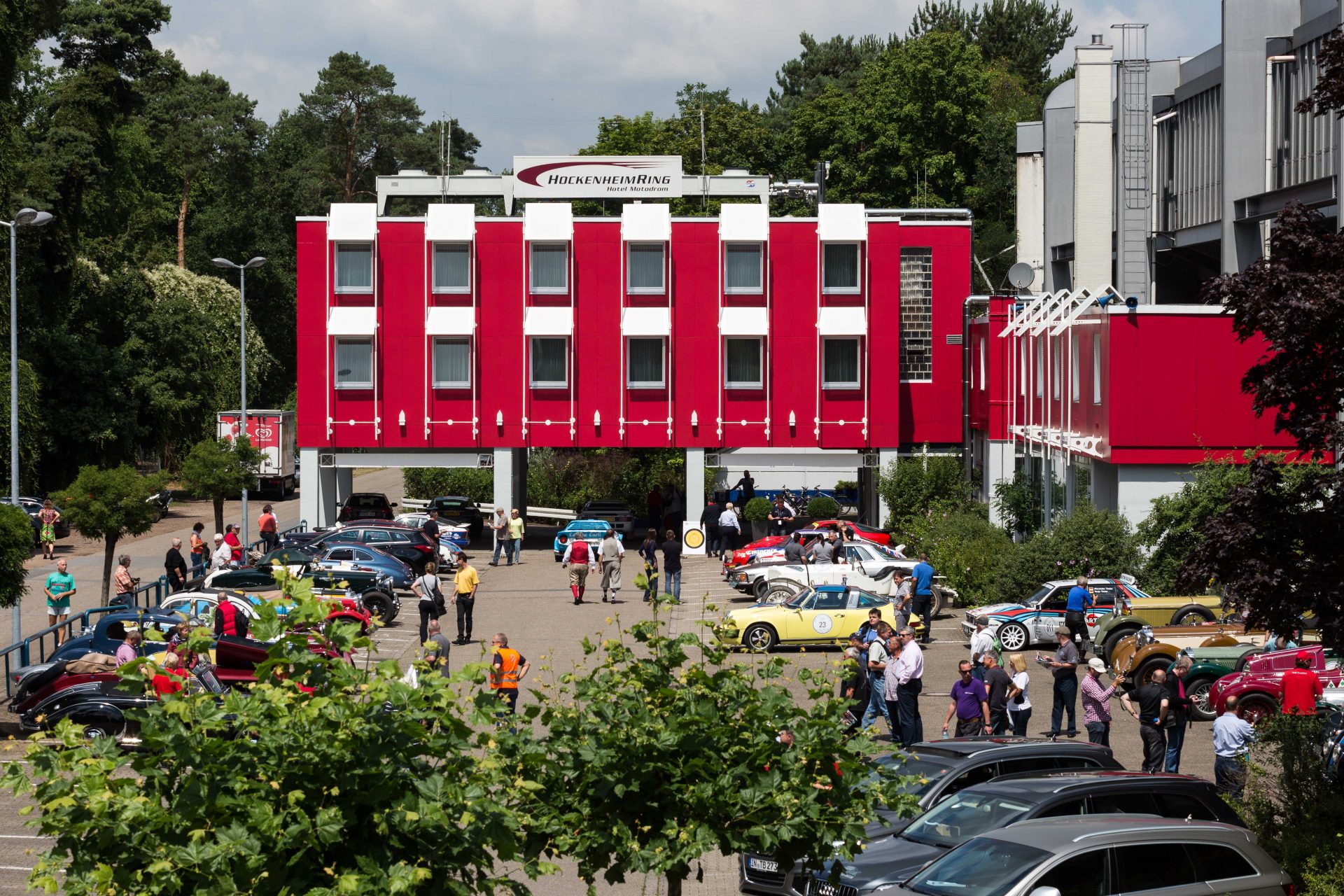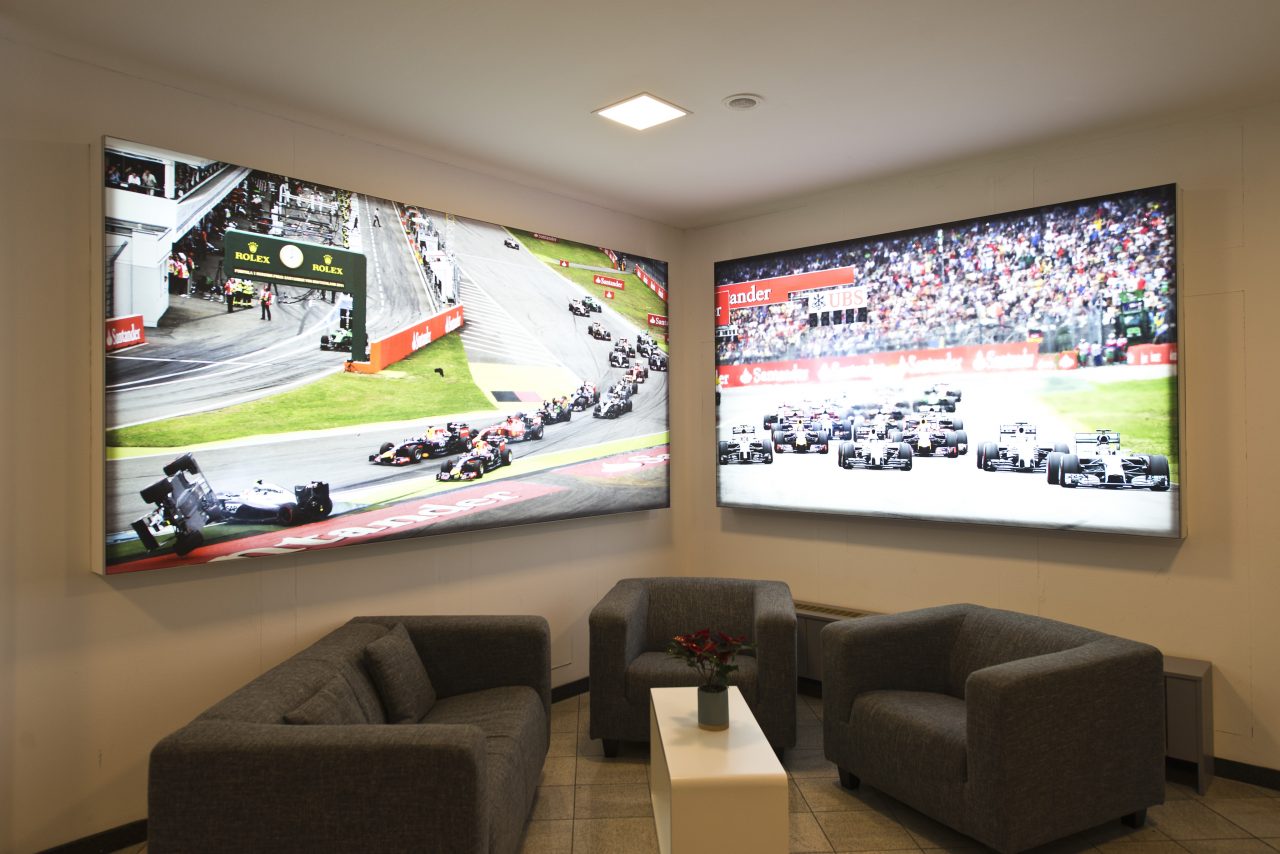 Hotel Motodrom
Centrally located on the western side of the beautiful Hardt Forest, the traditional asparagus and tobacco town and motorsport metropolis of Hockenheim is a fantastic place for an extended visit with its wide variety of leisure activities on offer.
The starting gun at the first motorbike race at the Hockenheimring in 1932 was the beginning of an ascent that has since made the name of Hockenheim, which was just a small town at the time, known throughout the world. With the Formula 1 race and the DTM, the track offers premium international motor sport opportunities. Hot dragster duels, thrilling motorbike races, exciting old-timer laps and numerous open-air concerts are all part of the event portfolio of this fascinating multi-functional arena.
It doesn't matter why guests have come to Hotel Motodrom, their well-being is always our paramount concern. An exceptional hotel concept for successful meetings with a range of incentive programmes that will make motorsport and cultural events a truly special experience.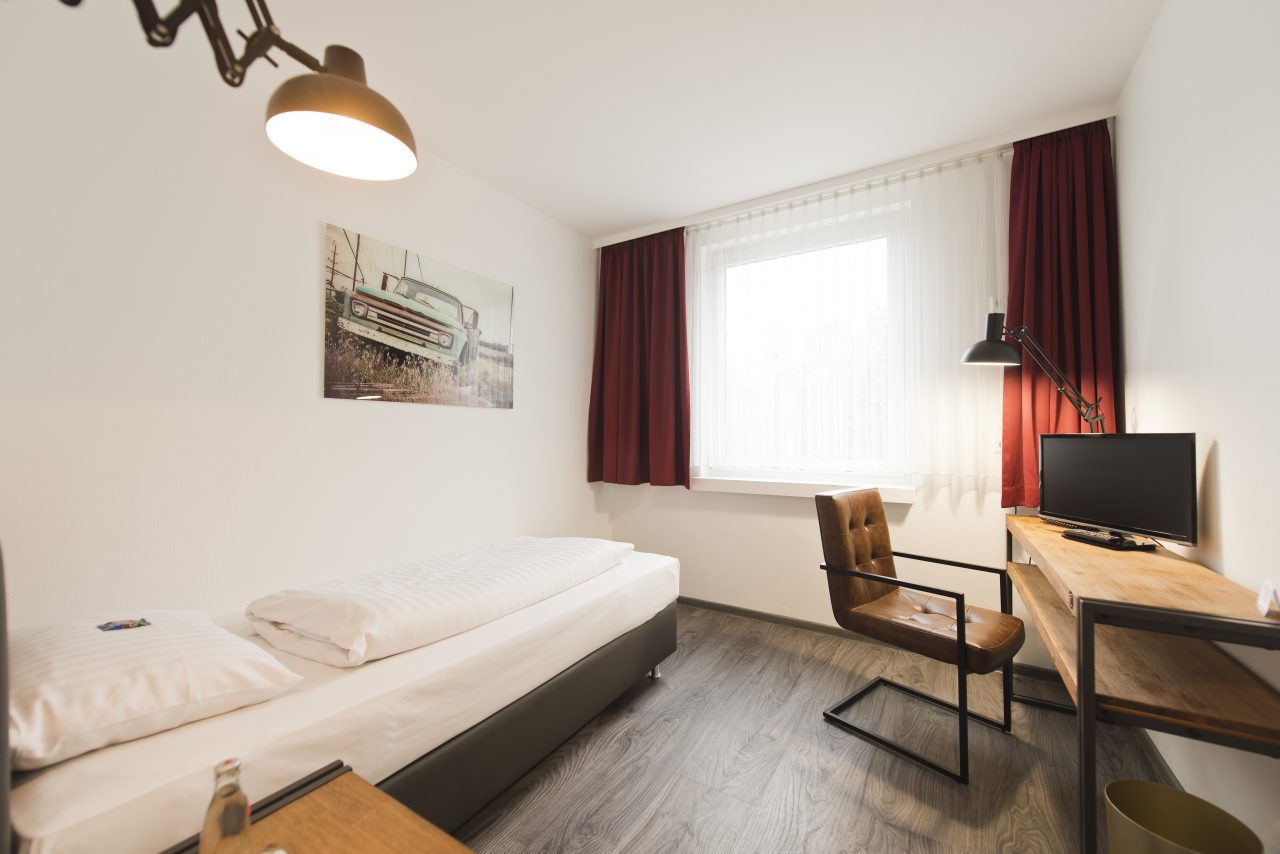 TIME FOR DREAMS: YOU SLEEP BETTER IN COMFORT!
We have 54 pleasantly furnished rooms in the comfort category, two of which are apartments. All rooms are partially air-conditioned and have a telephone, cable TV, fully fitted bathrooms and most have ISDN and PC connections. Some of the rooms are integrated into the grandstand of the Hockenheimring. A great place to work, sleep and dream.
COMFORT CATEGORY
The comfort rooms are spacious rooms featuring cable TV, radio, direct dial telephone, WLAN and modem connection. The bathrooms also have a shower, some have a bath, and a hairdryer.
APARTMENT CATEGORY
The apartments are generous in size and divided into two rooms. One apartment has a very large waterbed measuring 2.20m x 2.20m. Other features include a cable TV, radio, direct dial telephone, WLAN and modem connection.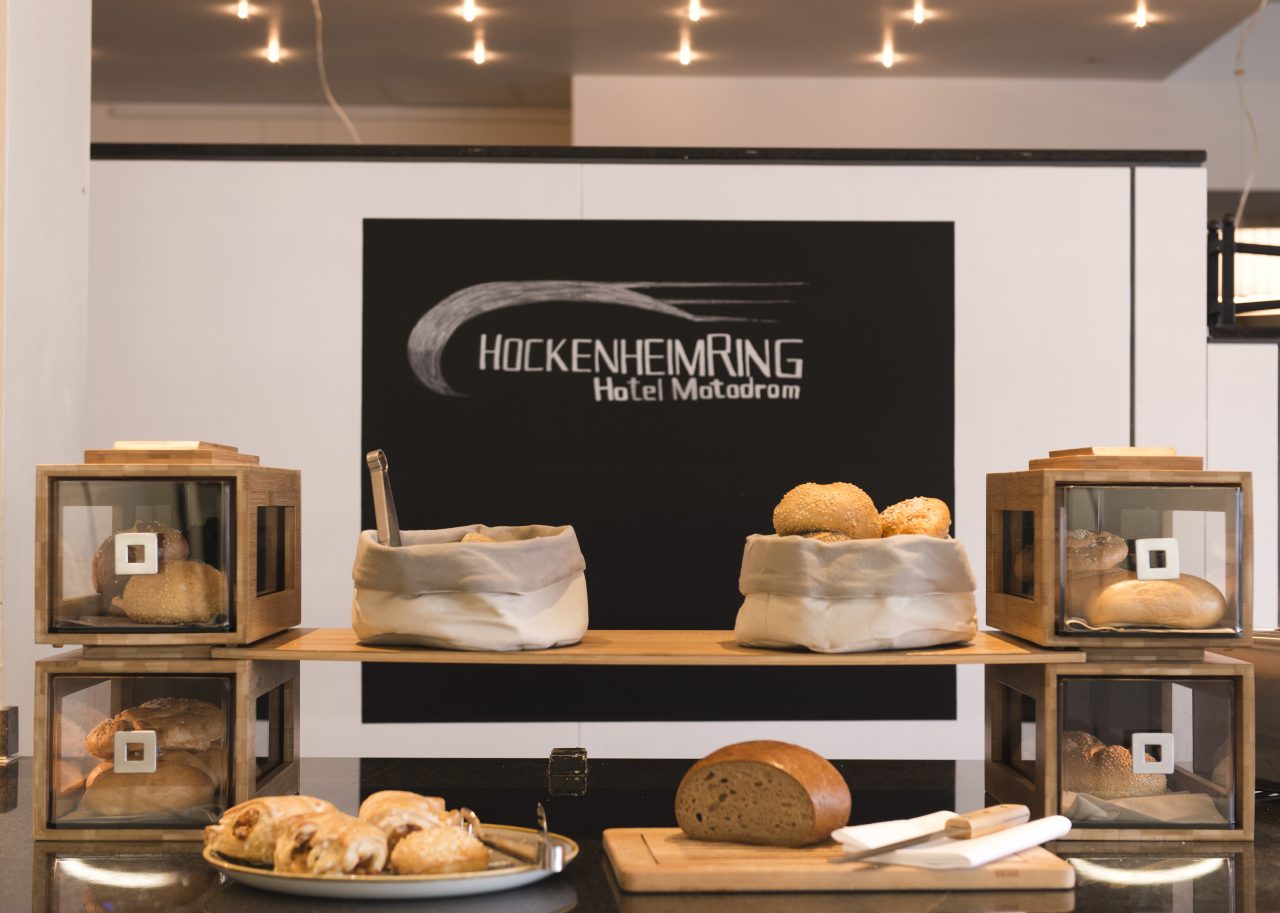 OUR OFFER
The price for an overnight stay includes an extensive breakfast buffet and value added tax.
SR Comfort from €71.00 *
DR Comfort from €91.00 *
Apartment Comfort from €111.00 *
Apartment Comfort with waterbed from €121.00 *. The bathrooms also have a shower and hairdryer.
* Please note that room prices depend on the season and are variable for large events and races.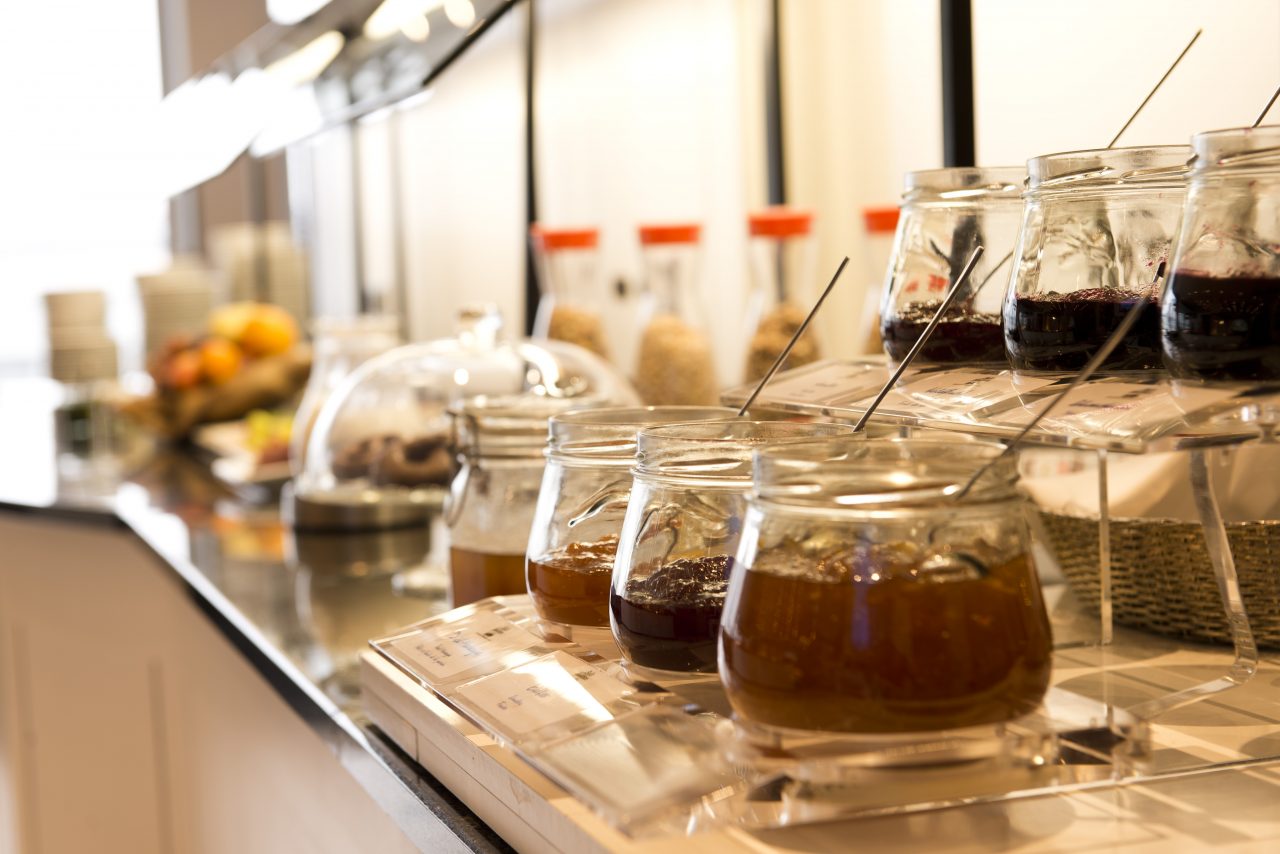 YOUR PHYSICAL WELL-BEING – A PLEASURE FOR ALL THE SENSES!
If you are looking for racing flair and physical well-being, you should reserve a window seat in the Motodrom restaurant. Exquisite à la carte specialities, seasonal and international delicacies, and delicate buffets will give your palate a real treat. Fine wines work in harmony to round off this outstanding culinary experience. The restaurant has 120 seats. We would still recommend reserving a table in advance, particularly when there are events on.
Round off the evening in our "Racing Pub" bar where people tell true stories about racing legends over a sophisticated cocktail or refreshing Pilsner beer. Blue hours in the glamorous atmosphere of motorsport.
RESTAURANT & BAR OPENING TIMES
Thursday, Friday and Saturday from 6pm to 9.30pm
Other opening times are available upon request. Please contact us!
Every day we serve a different buffet chosen by our head chef!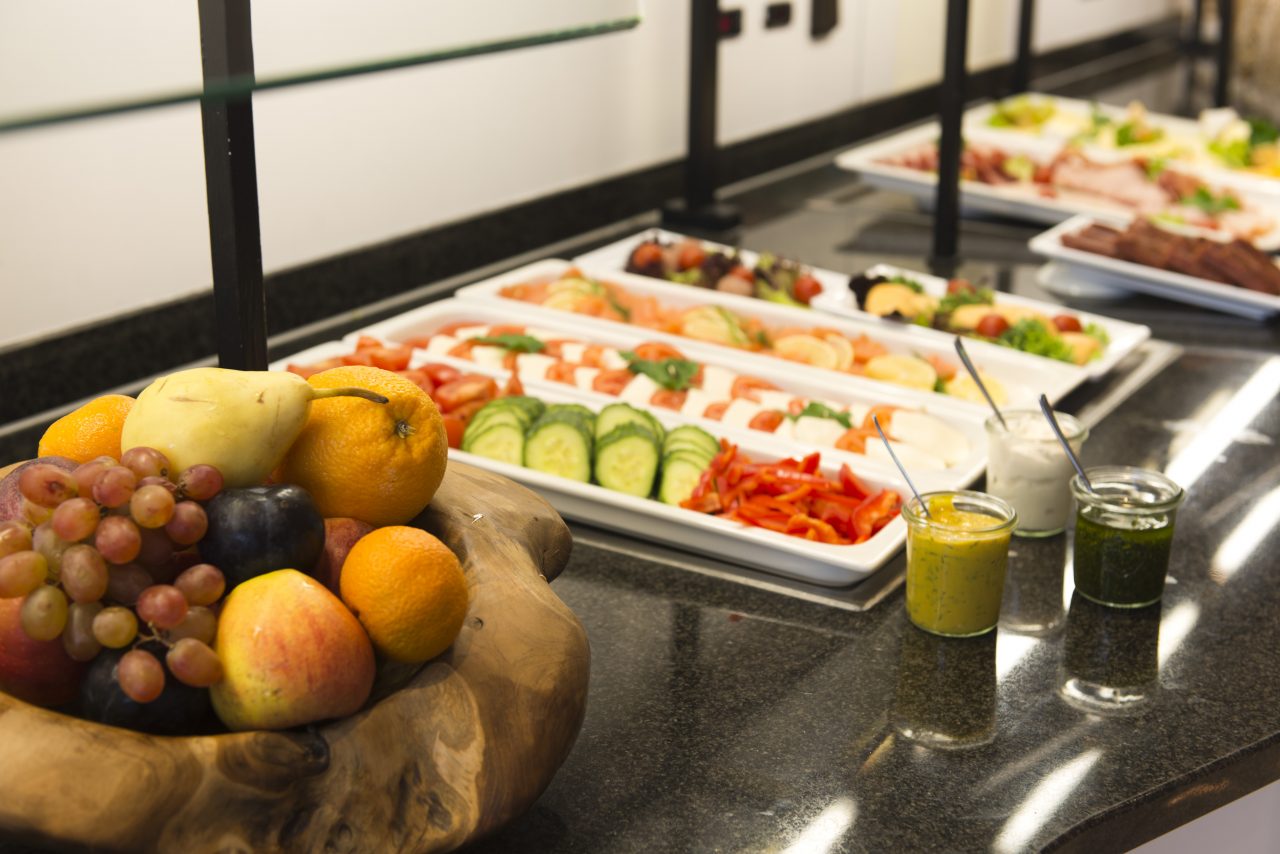 Catering
It doesn't matter if you are organising a driver safety training course, a wedding, an incentive event, an anniversary or a party in the hotel, the South Stand, the Baden-Württemberg Centre or the Drivers Lounge – we, the Hotel Motodrom team, are there to ensure your event goes smoothly. It doesn't matter if you are planning a meeting with ten people or a party with 2,000 people, we can share our many years of experience with you. We offer a great selection of national and international delicacies – from finger-food buffets to complete menus.
A full service and professional consultation about your party or celebration. We'll provide you with a sumptuously laden table and stylish decoration with great attention to detail fit for any occasion! We'll also give you recommendations for your entertainment and will organise the kitchen and service staff – so you can fully concentrate on your celebration.