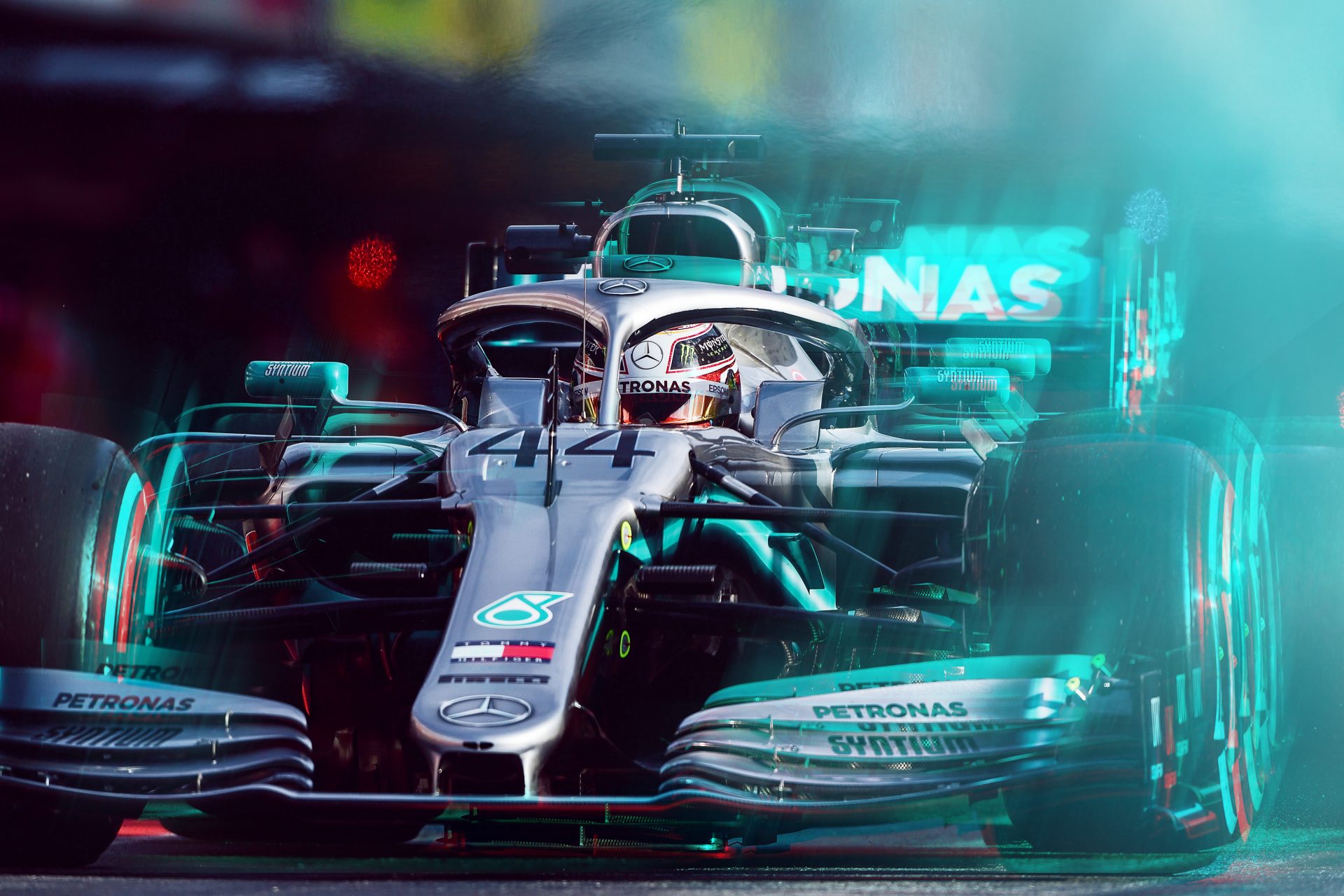 TOP CLASS MOTORSPORT
Formula 1 Mercedes-Benz German Grand Prix
Hockenheim. The sensation is perfect – following the exciting home fixture in front of a sell-out crowd last July, Formula 1 fans can look forward to the return of the German Grand Prix to the Hockenheimring in 2019.
Key Facts
Tickets from €99.00, child tickets from €45.00
Autograph sessions with Formula 1 drivers
F1® Fanzone
Pitlane walk, bus tours
---
CHEAP TICKETS FOR YOUNG FANS
As we did last year, Hockenheim-Ring GmbH – in our capacity as the German Formula 1 event promoter – aims to encourage young people's enthusiasm for this top class motorsport by offering them cheap ticket prices. Children up to six years of age enjoy free admission (without seating), children and adolescents below 16 years of age will pay just €45.00 (Sundays) and €50.00 (for the weekend) per seat, with the exception of the South Grandstand top tier seats.
TICKETS WITH VALUE-ADDED EXPERIENCE
All holders of a valid grandstand ticket can test out the racing weekend on Friday, see what the view is like from the different stands and how the experience of Formula 1 feels from there. Grandstand hopping is valid for a number of selected areas without a seat reservation. Tickets are also available in several stands for spectators who prefer to have a fixed place for all three days. The great thing is that visitors still have the opportunity to hop around and swap views on the Friday. Access to the standing-only areas around the track is included in the ticket for the whole weekend. This is such a great bonus for all fans who want to experience the action in the steaming Motodrom and high-speed action live. In addition to this, a first-class supporting programme with numerous highlights for the fans is always an integral part of the racing weekend at the Hockenheimring.
"This year's German Grand Prix was driven by an extremely positive mood reminiscent of Formula 1's heyday in Germany. This is due to all those involved but mostly to the fans who, with their enthusiasm on the sell-out stands, provided a truly worthy atmosphere for this global Formula 1 event. We are taking this momentum with us into the new season and will once again present a top class motorsport event," said Georg Seiler, Managing Director of Hockenheim-Ring GmbH.
Formula 1 tickets for specific seats can be booked through the online ticket shop or during office hours via the ticket hotline on +49 (0) 6205 – 950 222. In order to ensure we sell directly to the fans with guaranteed best prices, Sunday tickets for €99.00 can only be booked via the ticket hotline.