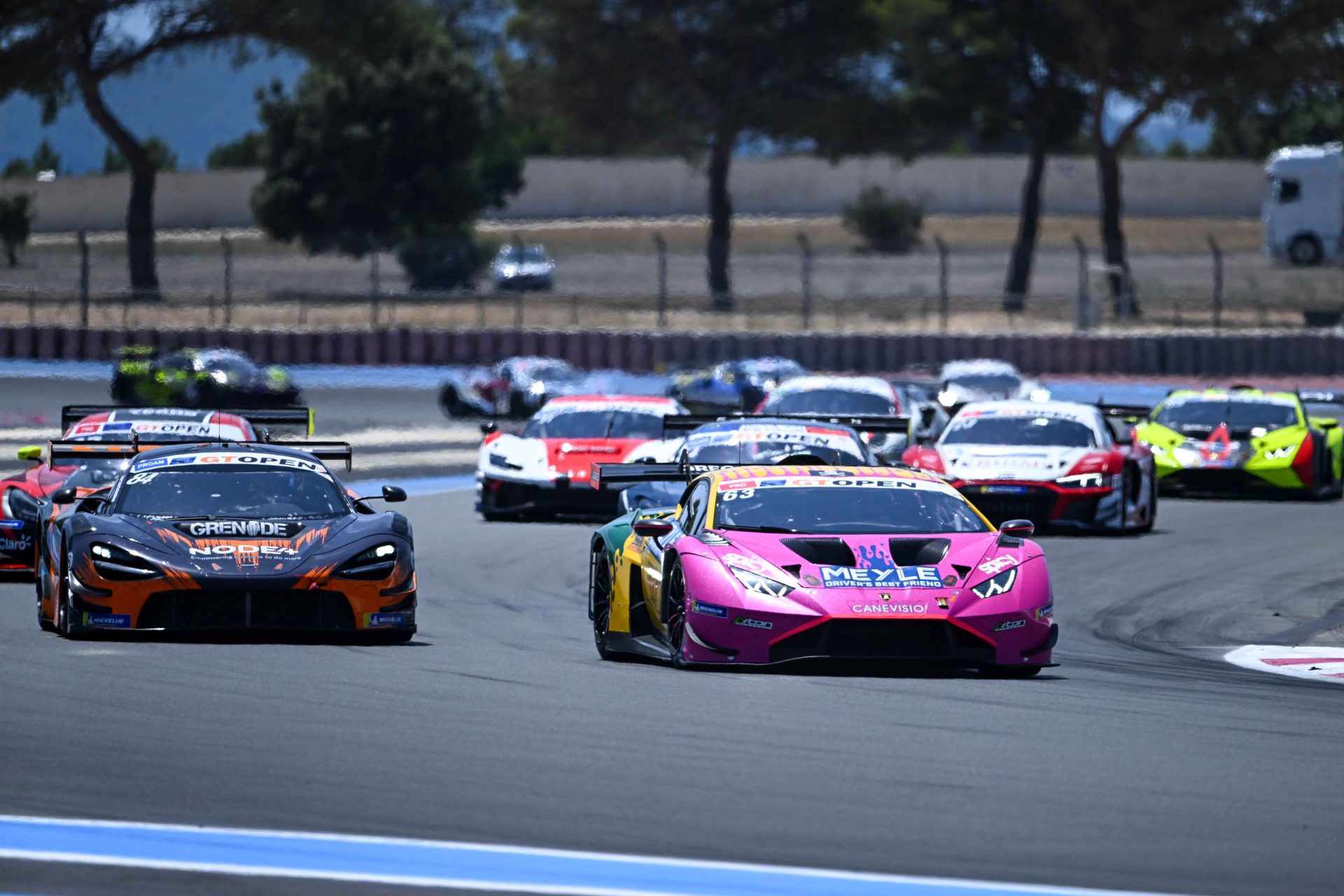 International GT Open
0
Days
0
Hours
0
Minutes
0
Seconds
Event is running
GT Racing in a class of its own
The International GT Open comes back to Germany after five years of absence, visiting Hockenheim, the home of the German Grand-Prix for the first time, after stops at Oschersleben and the Nürburgring in the past. The event will not only mark a reunion with a fan base that is among the most interested in GT racing, but also a key addition for a series that has become one of the best and most popular platforms for GT3 pro-am racing in Europe.
---
With an entry list of over 25 cars per race in average, including top teams and drivers, and all the top brands represented (Aston Martin, Audi, Bentley, Ferrari, Lamborghini, McLaren, Mercedes, Porsche, etc), the International GT Open, created 14 years ago by former sportscar driver Jesús Pareja, has become an increasingly attractive proposition on the international scene.
Its success is based on a perfect mix of different elements: a very high level of performance, a format between sprint and endurance, a balance between its three classes (Pro, Pro-Am and Am), reasonable costs and stable regulations, excellent TV coverage, and a calendar including only the best and most prestigious tracks. All this in a very friendly atmosphere, thanks also to the support of key partners like Michelin, who has recently promoted innovative initiatives in the paddock.
Euroformula Open
The Euroformula Open is this year one of the most interesting F.3-based serie, having innovated to become the only international series using Dallara F312 chassis to offer three different engines (HWA, Piedrafita and Spiess). For 2019, the Euroformula Open has also expanded its already unmatched calendar by adding an eighth F.1 track, Hockenheim that it will visit for the first time, to the seven already featured (Ricard, Spa, Silverstone, Hungaroring, Red Bull Ring, Barcelona and Monza) as well as the iconic Grand Prix in the streets of Pau.
Great tracks and contained costs have made the success of the Euroformula Open, which has consolidated as a key ladder in the pyramid of single-seater formulae. It is now 11 years that the series organized by GT Sport, then named European F3 Open, became an international series, after its inception in 2001 as the Spanish F3 Championship.
A number of F1 drivers, such as Carlos Sainz Jr, Jaime Alguersuari, Roberto Merhi, Sebastian Vettel, Nico Rosberg or Sébastien Buemi, have raced in a series that also provided a valuable springboard to the careers of drivers such as Alvaro Parente, Filipe Albuquerque, Andy Soucek, Miguel Molina, Nicolas Prost or Ed Jones, to name a few.
Support series at Hockenheim include the highly successful TCR Europe, which testifies the rebirth of touring car racing following the introduction of the TCR class, the Alpine Elf Europa Cup, the mono-brand trophy that sees in action the modern reincarnation of the Alpine A110, and the Peugeot 308 Racing Cup, another mono-brand series of great success across Europe.
For more information: www.gtopen.net.