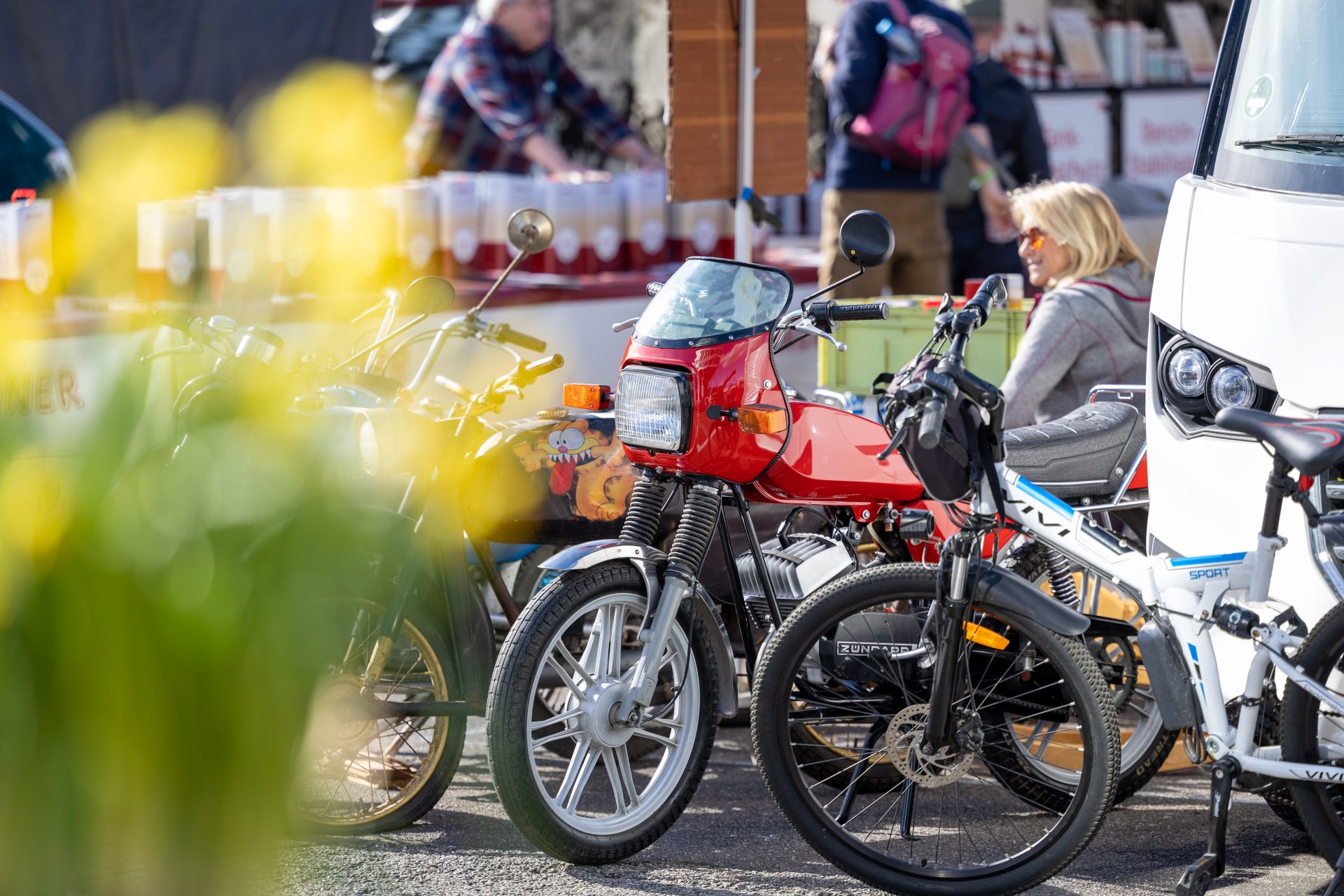 Europe's largest classic car market
There are currently around 6.5 million veteran (30 or more years old) and classic (15 to 29 years old) vehicles in Germany. The fleet of classic vehicles has grown continuously in the past five years. Some are owned by enthusiastic collectors, while others drive their somewhat older vehicles more regularly. And then there are the owners who use their classic vehicles as lifestyle symbol to stand out from the crowd. All these three groups of people need spare parts to keep their vehicles on the road.
---
The collector spends far more money on this than the people who use their cars daily or who bought them as lifestyle statement. All three – drivers, collectors and individualists alike – need parts and accessories, which is exactly what VETERAMA has to offer. VETERAMA is therefore a permanent fixture on the enthusiast's calendar as we bring buyer to seller and vice versa.
The ideal amenities of the premises at Hockenheimring contribute to the diversity of the market and its special atmosphere. We now finally also have the possibility to offer traders and sellers of premium vehicles a perfect environment in the glass pavilion in the middle of the paddock to present their wares or launch new products. Traders from around the world have registered in large numbers. The market place for the sale of complete vehicles offers a wide and varied choice. The booths are divided into car-only, motorbike-only and mixed areas for better clarity. Good transport connections, ample parking, camping sites directly on the premises, firm ground, covered areas and last, but not least, the singular atmosphere of Hockenheimring – perfect for VETERAMA.
As you can see, there are a whole load of reasons for visiting Europe's largest vintage vehicle market this year. So, book your online ticket right now at www.veterama.de and avoid the long queues.