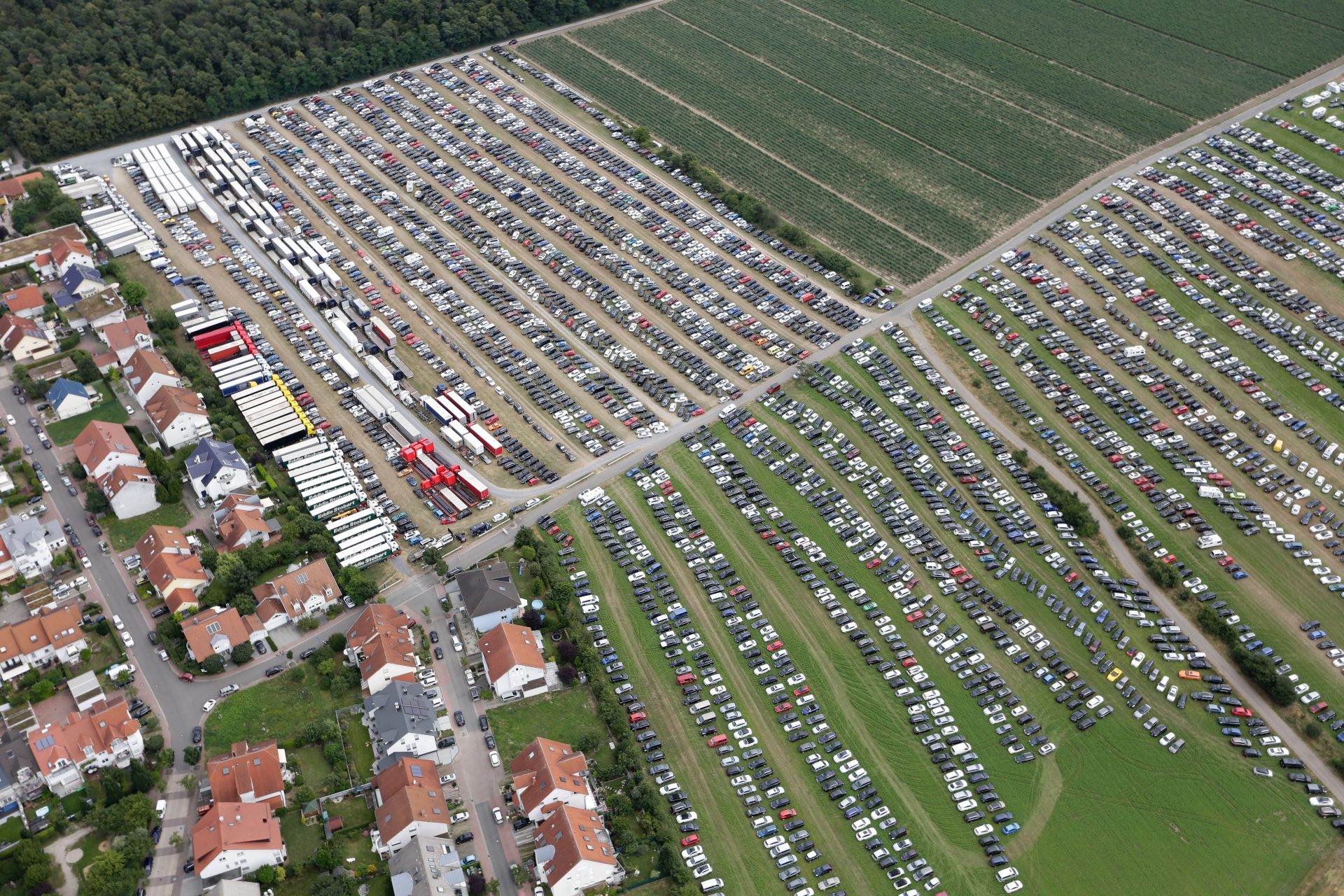 Approach
Parking
PARKING FACILITIES
Parking around Hockenheimring
From the north:
P1 (bus parking), P2, P8, P9
From the south:
P1 (bus parking), P5, P6
Please note that this information is only a recommendation. Depending on the parking situation, you will be directed to the available parking spaces for events.
GENERAL INFORMATION
Parking tips
Race visitors can park their vehicle free of charge at Hockenheimring on the freely accessible all-day parking spaces between 6am and 8pm.
However, parking in the period from 8pm to 6am is classed as special use, for which a fee is payable.
The fee is €100 per night.
The parking ticket can, however, be redeemed on the same day (no later than 8am the following morning) for a camping ticket and is thus considered as a deposit for the camping fees to be paid.
In order to avoid discussions and especially troubles at the parking lots, we ask race visitors to drive directly to the camping lots if they are planning to stay overnight.
Concerts, festivals and other events with an evening programme are excluded. Please observe the event-related information.
Reserved parking spaces for major events
Race visitors can book a reserved parking space for major events. Availability is limited. Parking spaces can only be booked in advance via the ticket hotline +49 (0)6205-950 222.
Reserved parking spaces are available for the following events:
Important information for bus companies:
Arrival by bus requires payment of a parking fee for the above mentioned events. Bus companies must book the parking space in advance on +49 (0)6205-950 211.