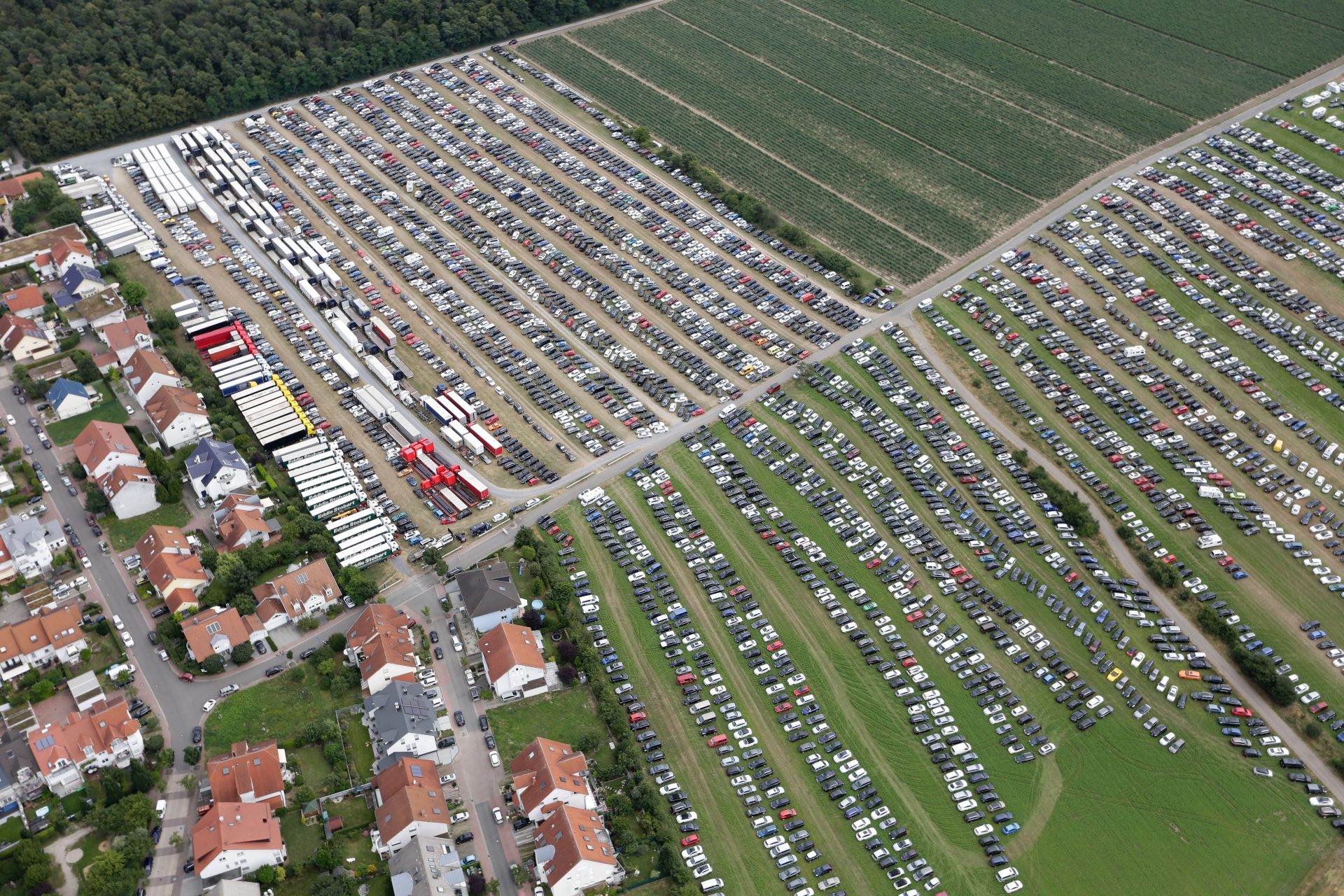 Approach
Parking
PARKING FACILITIES
Parking around Hockenheimring
From the north:
P1 (bus parking), P2, P8, P9
From the south:
P1 (bus parking), P5, P6
Please note that this information is only a recommendation. Depending on the parking situation, you will be directed to the available parking spaces for events.
PARKING ON MEADOWS AND GRAVELLED AREAS
Eyes open and the right shoes!
In order to provide parking spaces within walking distance of the ring for the largest possible number of visitors, we offer a large number of parking spaces on meadows and gravelled areas. Please walk on these areas with the necessary attention and with adequate shoes. Due to the large size of the areas, the natural ground and the external weather conditions, it is not possible for us to discover all unevenness and possible tripping hazards and to remove them immediately, even though we check them regularly. If you do not want to take the associated potential risk, please only use parking areas that are fully paved (or use public transport or a taxi).
GENERAL INFORMATION
Parking tips
Race visitors can park their vehicle free of charge at Hockenheimring on the freely accessible all-day parking spaces between 6am and 8pm.
However, parking in the period from 8pm to 6am is classed as special use, for which a fee is payable.
The fee is €100 per night.
The parking ticket can, however, be redeemed on the same day (no later than 8am the following morning) for a camping ticket and is thus considered as a deposit for the camping fees to be paid.
In order to avoid discussions and especially troubles at the parking lots, we ask race visitors to drive directly to the camping lots if they are planning to stay overnight.
Concerts, festivals and other events with an evening programme are excluded. Please observe the event-related information.
Reserved parking spaces for major events
Race visitors can request a reserved parking space at events. Availability is limited. Parking spaces can only be booked in advance via the ticket hotline 06205-950 222.