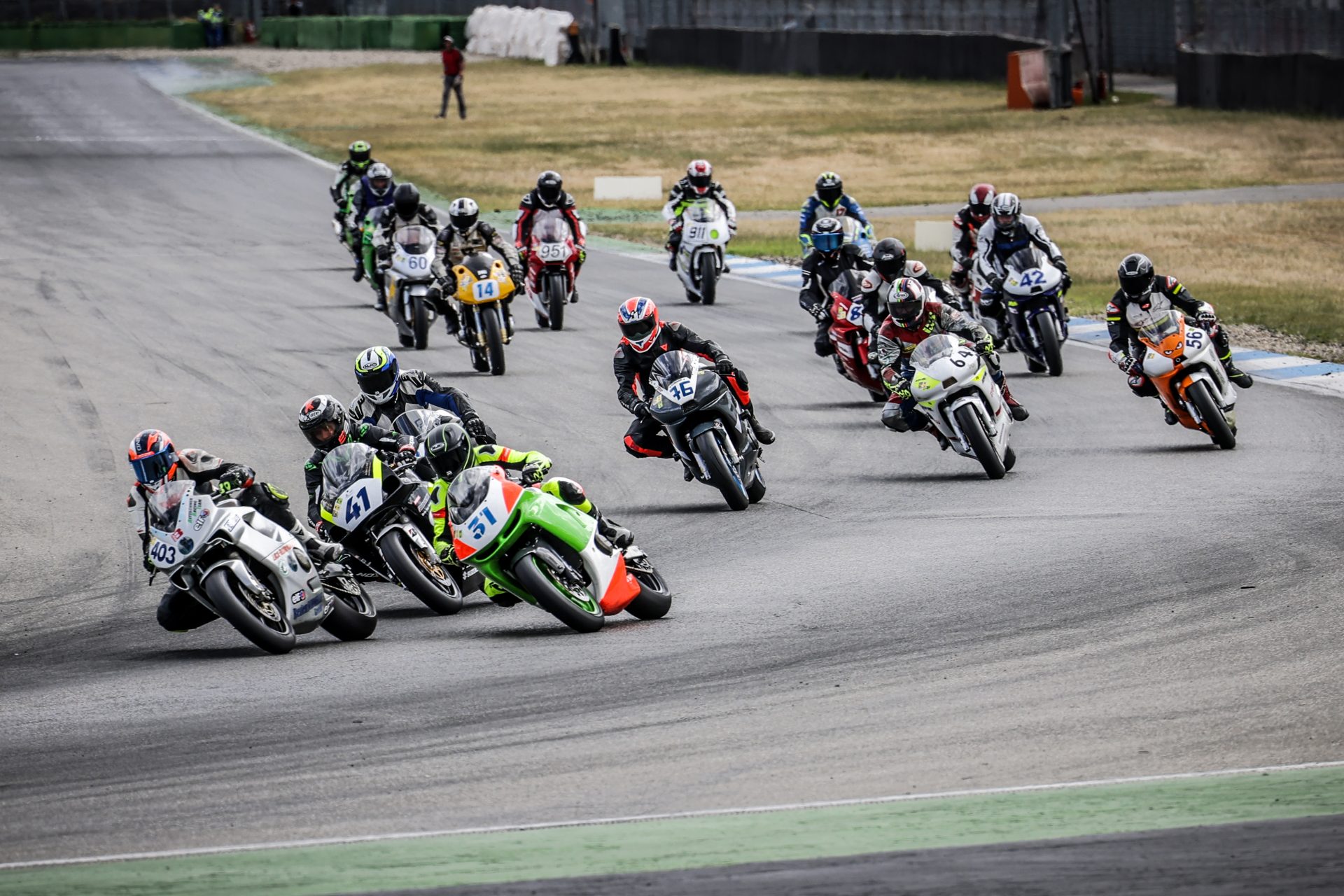 REVIVED TRADITION
Many motorcycle enthusiasts still remember it very well – the traditional May Cup race in the Hockenheim Motodrom. Still held on the old circuit with the legendary city bend at the fire station back in the 50's, BMC Hockenheim's traditional event was later carried out on the newly built Motodrom. The unforgettable race director Wilhelm Herz regularly attracted all well-known top drivers and world champions to Baden's asparagus metropolis where the two-wheeler stars lined up on the starting grid.
---
Back then Germany was still divided and there were only two permanent race tracks in the Federal Republic – the Nürburgring and Hockenheim. The German Grand Prix for motorcycles was held on the aforementioned tracks every second year. In the year without a world championship, the event was held as a May Cup race with many international top drivers participating.
But this event along with many other similar events fell out of favour at the end of the last and beginning of this century. The Grand Prix stars stopped coming to the relatively well-endowed Inter races, preferring to focus exclusively on the Grand Prix. The growing number of world championship races and the cost pressure hastened the end of the many Inter races.
With the 2018 revival of this famous race in the former motorcycling stronghold, the BMC Hockenheim in cooperation with 'Klassik Motorsport' have reawakened memories of the Baden motorsport metropolis' glorious past.
An extensive supporting programme featuring racing driver meets, get-togethers with the champions and presentation runs rounds off the sporting event.
You can find more information online at: www.klassik-motorsport.com.