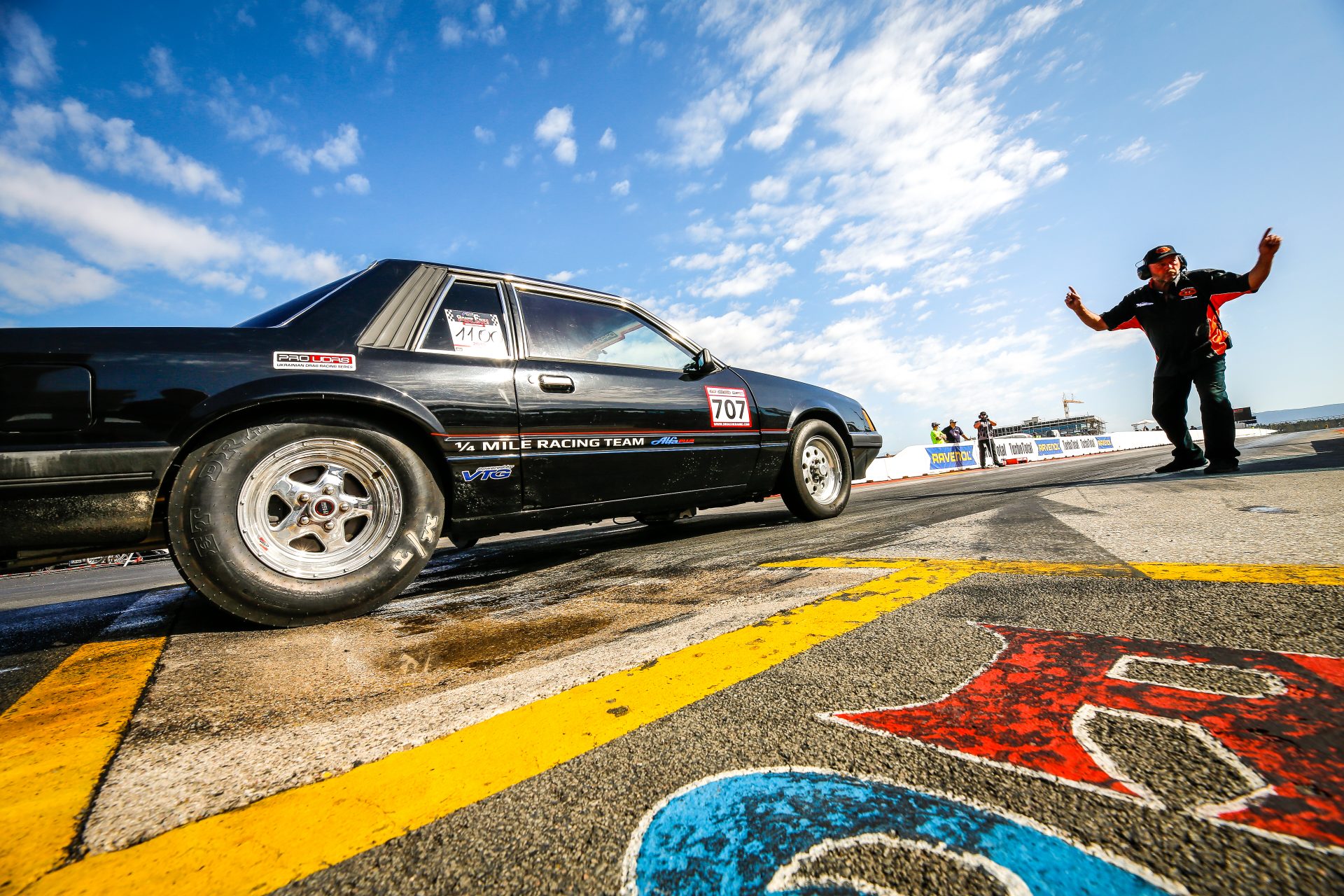 Put on the helmet and start the engine
Following tradition, amateur racers meet again in August at the Hockenheimring to put their driving skills to the test on our ¼ mile track.
Since their inception, the Public Race Days have developed greatly. The event was initially a warm-up for the NitrOlympX which are held a week later. Drivers and teams tested their dragsters thoroughly during the Test & Tune. But it did not take long for the public racers to start enjoying the quarter mile and turn it from an insider secret into a cult event. Now Public Race Days celebrate the excess which is normally prohibited on the streets.
---
Helmet on, turn on the engine, a quick look at the opponent's face and full concentration. The vehicle rolls out. In the stands, hundreds of tuning fans sit and watch. Speed – Shift – Burnout. The starting light says: ready, set, go! From now on reaction time, split times, top speed and final time are measured at the finish line. The fastest vehicle wins!
The rules are simple. Anyone who has ever wanted to burn some rubber can join. From a stand-still they accelerate over a distance of exactly 402.33 meters with everything a car or bike has to give. Two riders start on separate lanes next to each other. Participation is also possible without a racing license. The only requirements are a private vehicle, a valid driver's license and the courage to battle.
Fun is at the forefront on Public Race Days and in 2020 nothing will change. In addition to the hobby racers, Dragster Pros will offer a special type of demonstration during the Test & Tune Sessions and that means Horse Power! Power and smoke without limits. The Public Race Challenges in the categories VW, automobile and bike remain unchanged. The respective fastest rider of the day is honored in the evening on the drag strip after the finals.