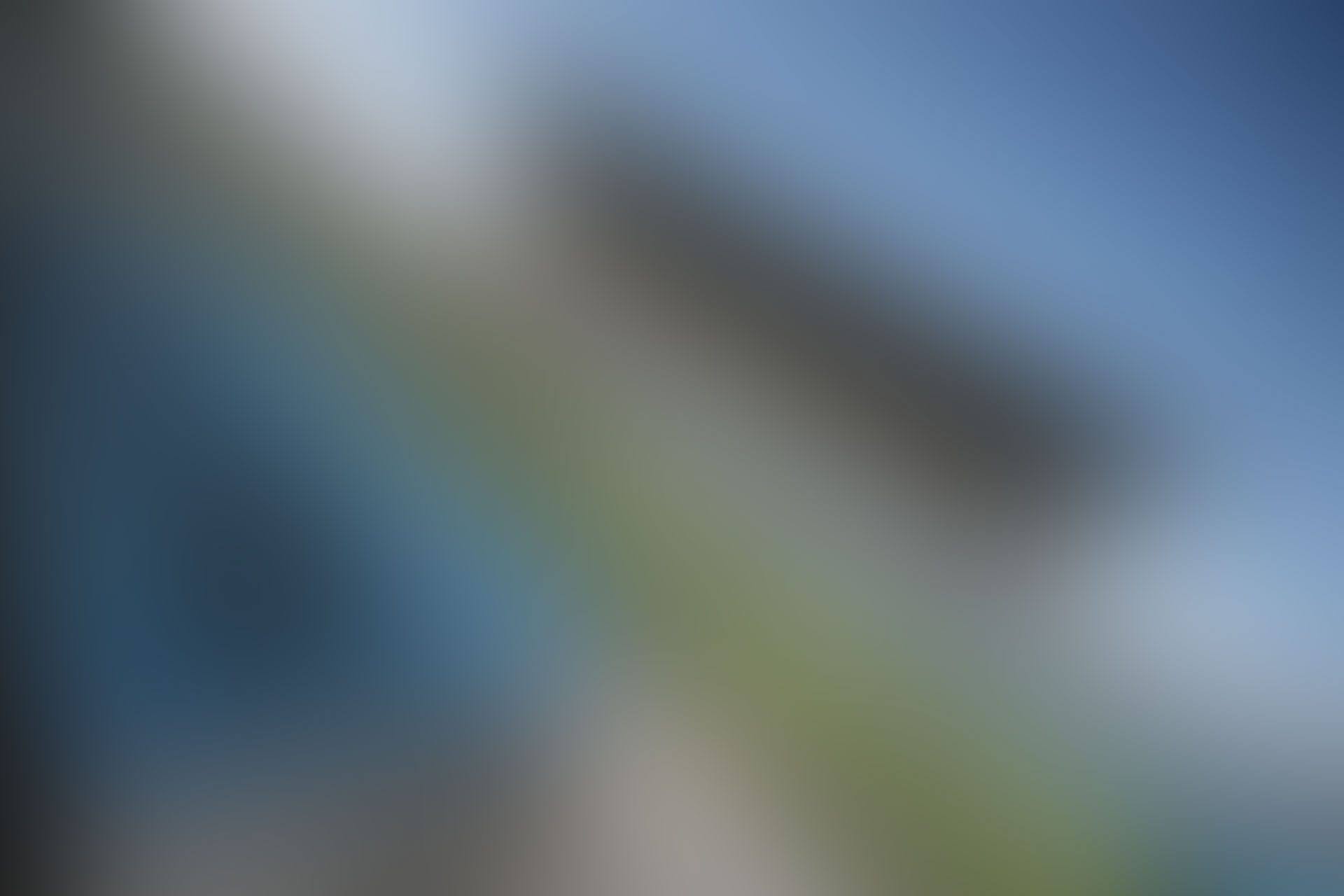 WEFRAME ONE. The new meeting experience!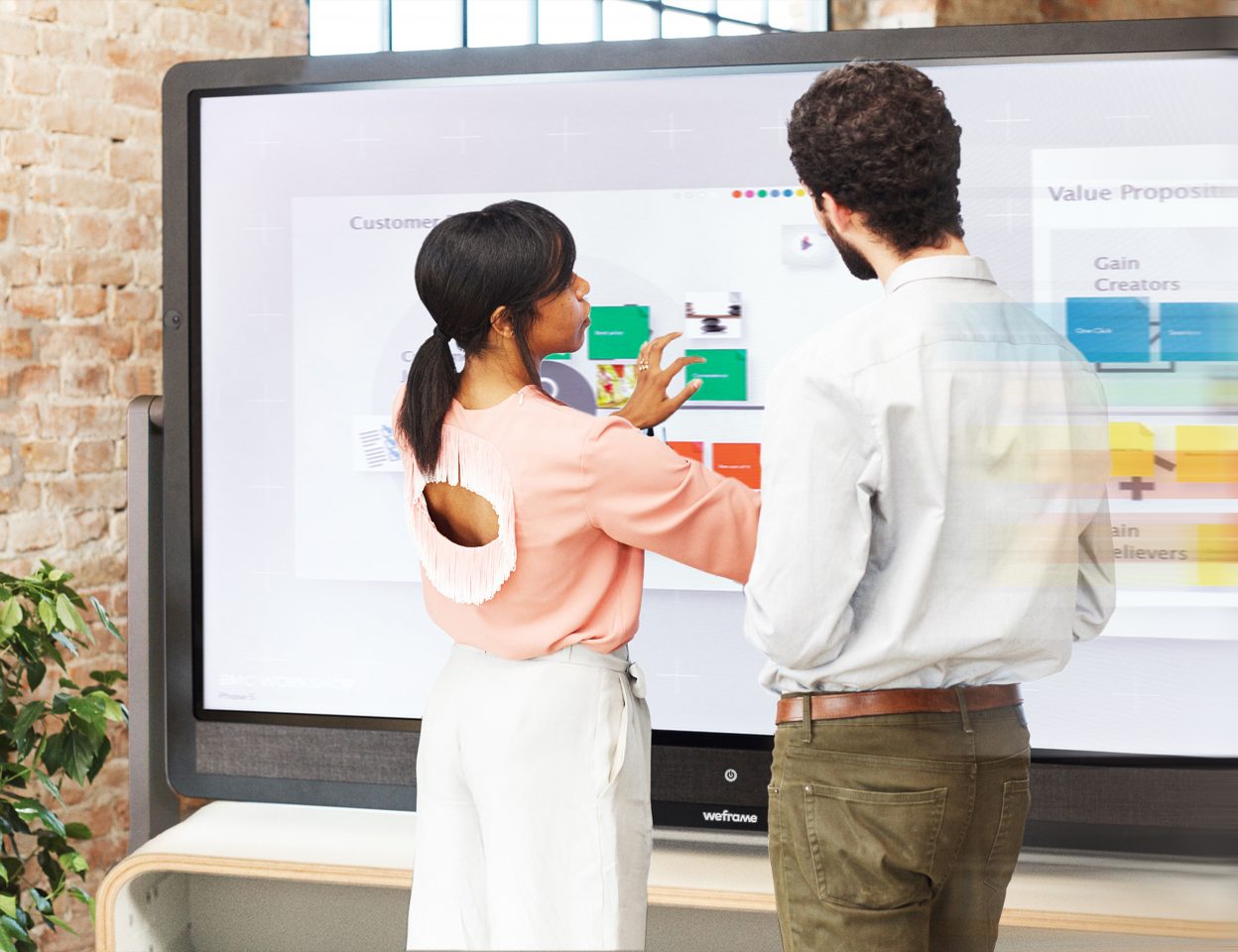 NEW AT HOCKENHEIMRING
Weframe One simply improves the productivity of meetings and replaces beamer, flipchart and co. with one digital platform. Presenting, writing, drawing or interactively integrating all participants – everything is possible. And all participants don't even have to be on site.
– Available for booking from mid-May in various locations at the Hockenheimring and at the Hotel Motodrom.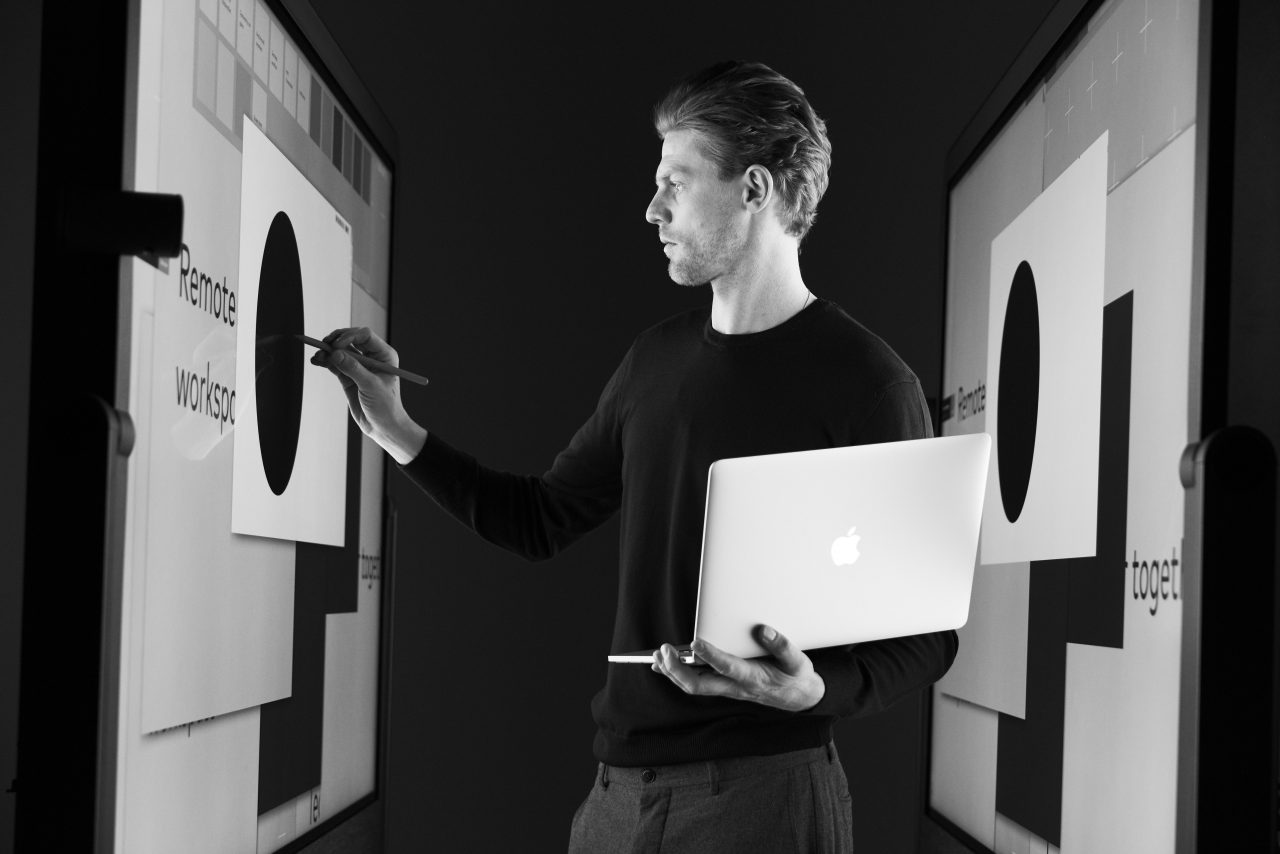 SIMPLY WORK DIGITALLY.
Simply start with one click in the meeting room. Present content via HDMI cable or wirelessly. Create notes or sketches with digital sheets intuitively.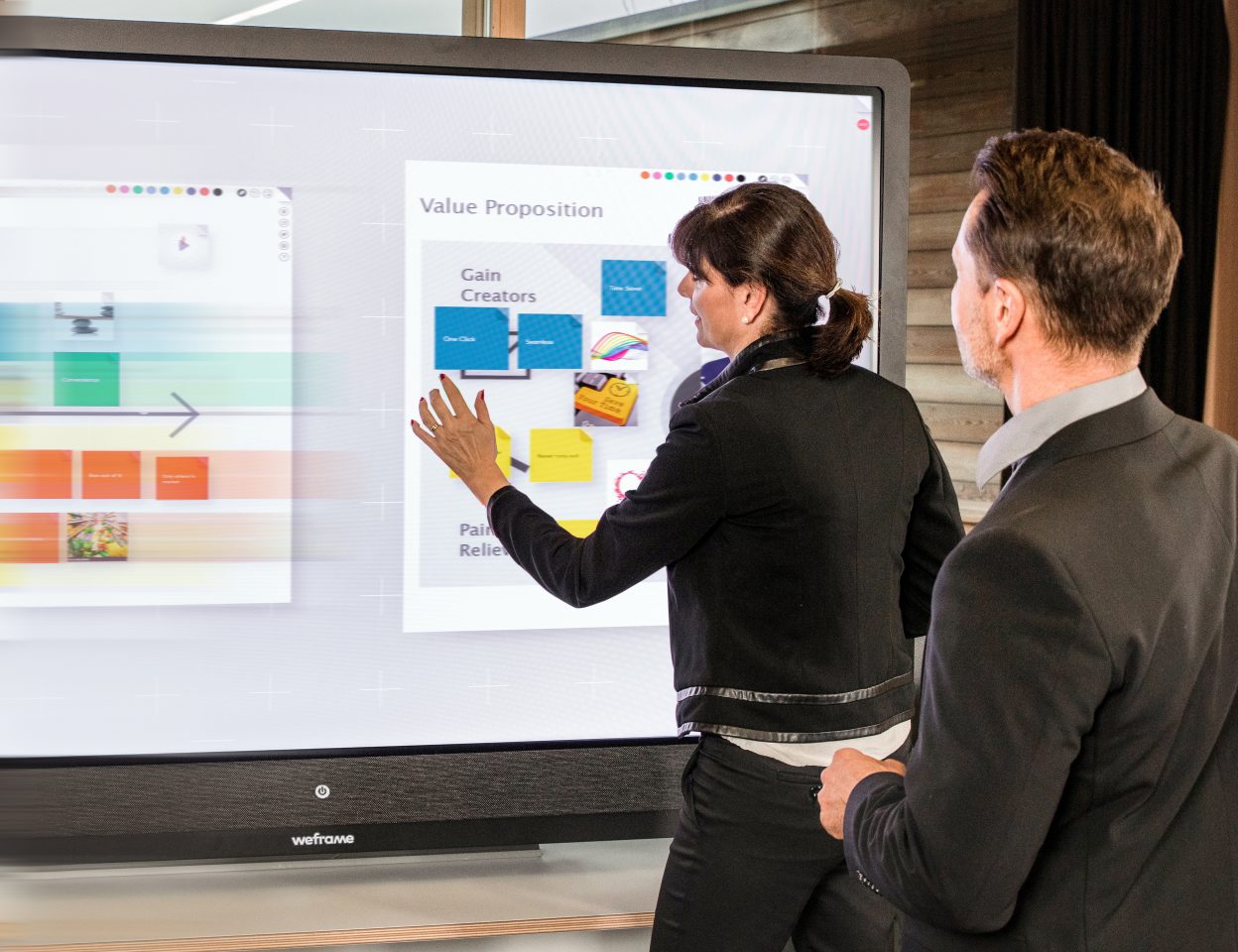 INVOLVE EVERYONE INTERACTIVELY.
Using a smartphone, tablet or laptop, each participant can get involved and contribute content such as text, photos or PDFs – ad hoc and without installation.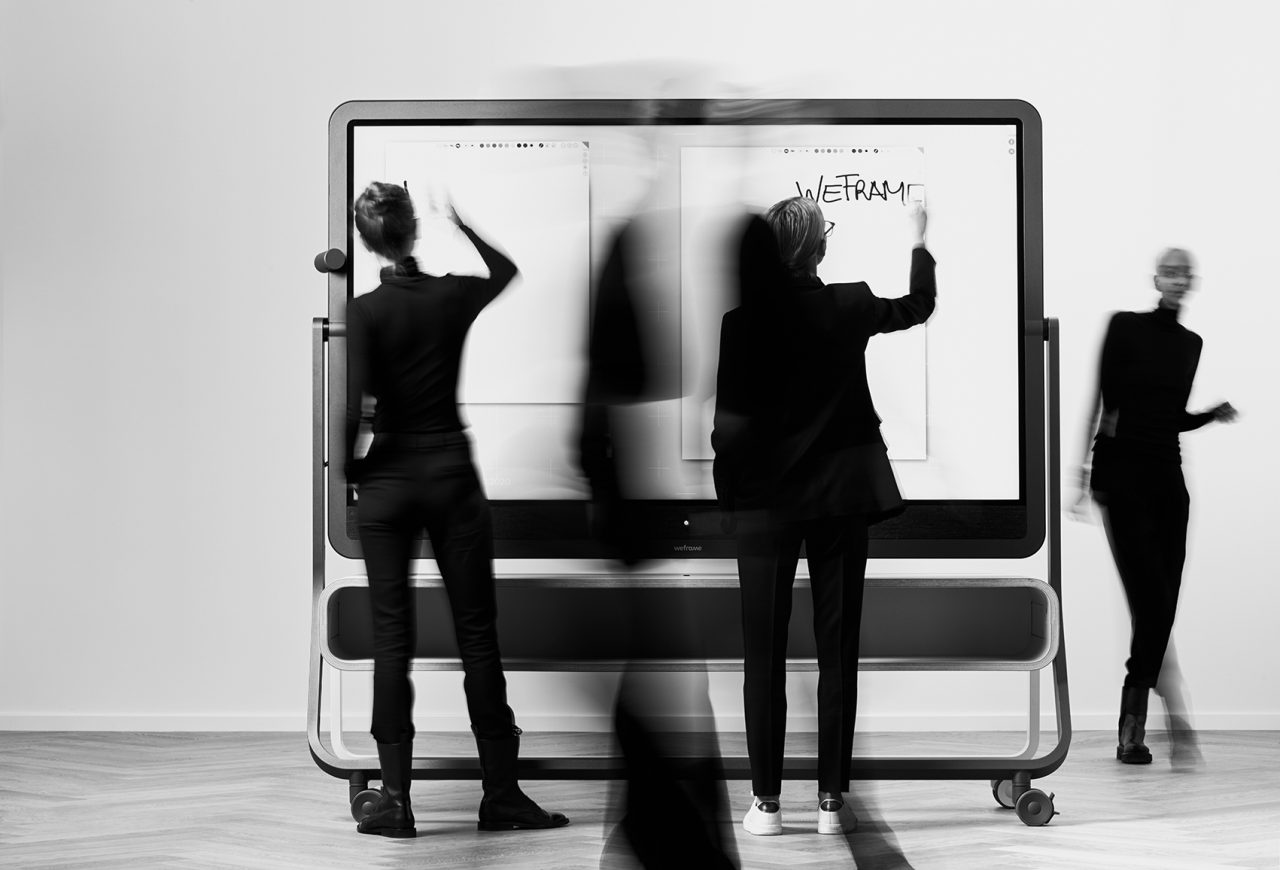 ONE SURFACE FOR ALL.
Everything comes together on the 86″ session board. Discuss content together, draw conclusions and define next steps.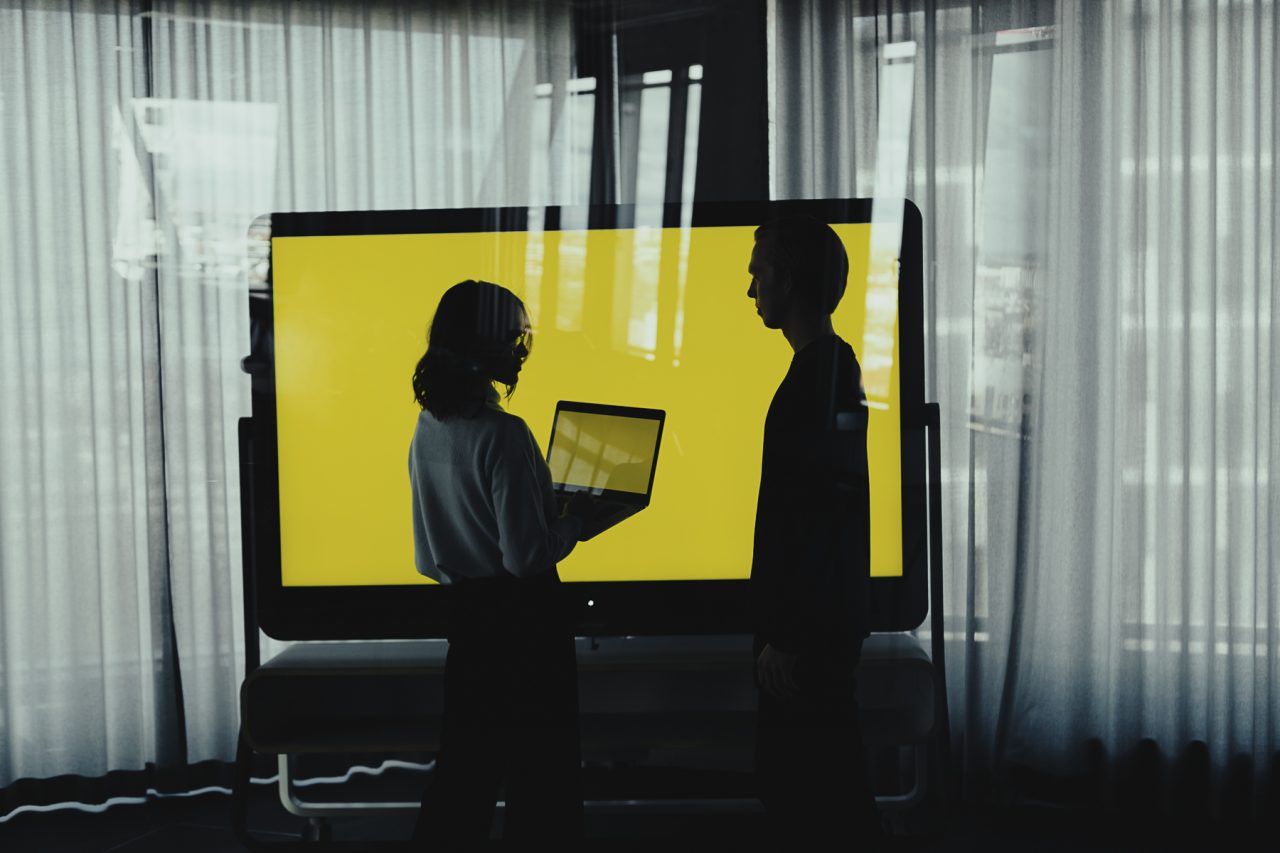 ALWAYS AND EVERYWHERE.
Prepare meetings comfortably on the laptop – no matter when and where. All sessions, content and results are managed in the Meeting Manager. Everything is stored securely in the cloud and can always be accessed.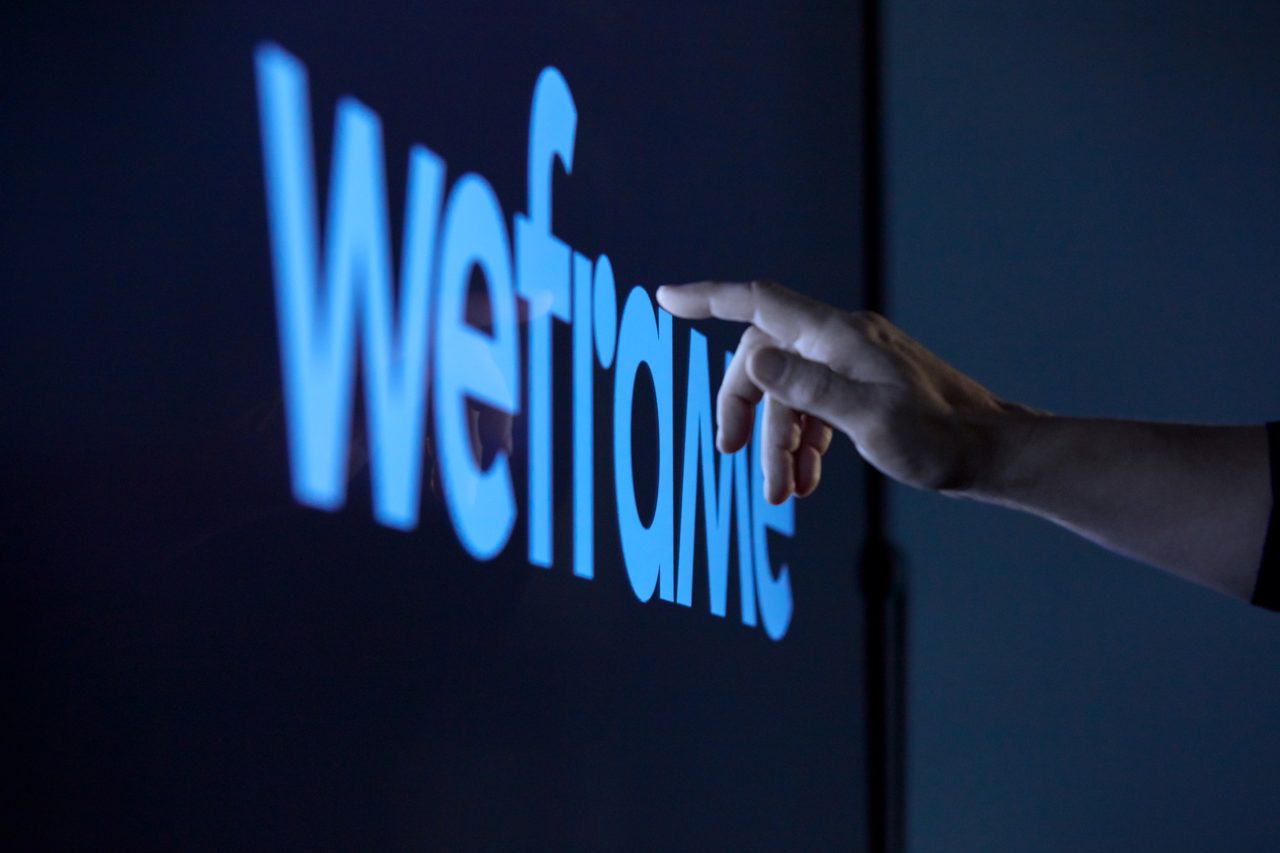 USE IMMEDIATELY.
Simply switch on, start the session and get started. All participants can also work ad hoc from remote – completely without installation and with all common operating systems.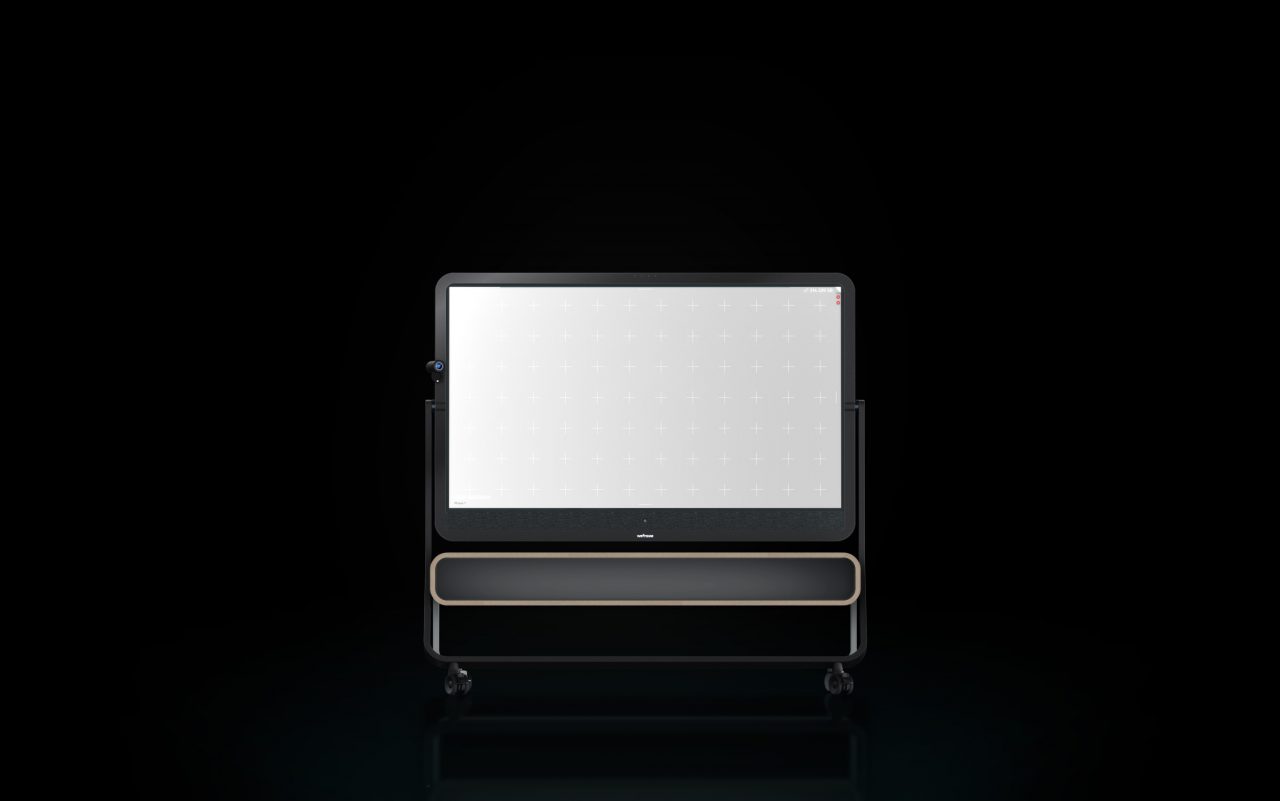 HYBRID MEETINGS WITH WEFRAME ONE.
With shared sessions, groups can collaborate interactively, location-independently and synchronously on multiple Weframe boards. In the shared desktop, all participants use the same digital tools in real time and exchange information with each other via video call. Hybrid and online meetings are possible with the same quality as face-to-face meetings.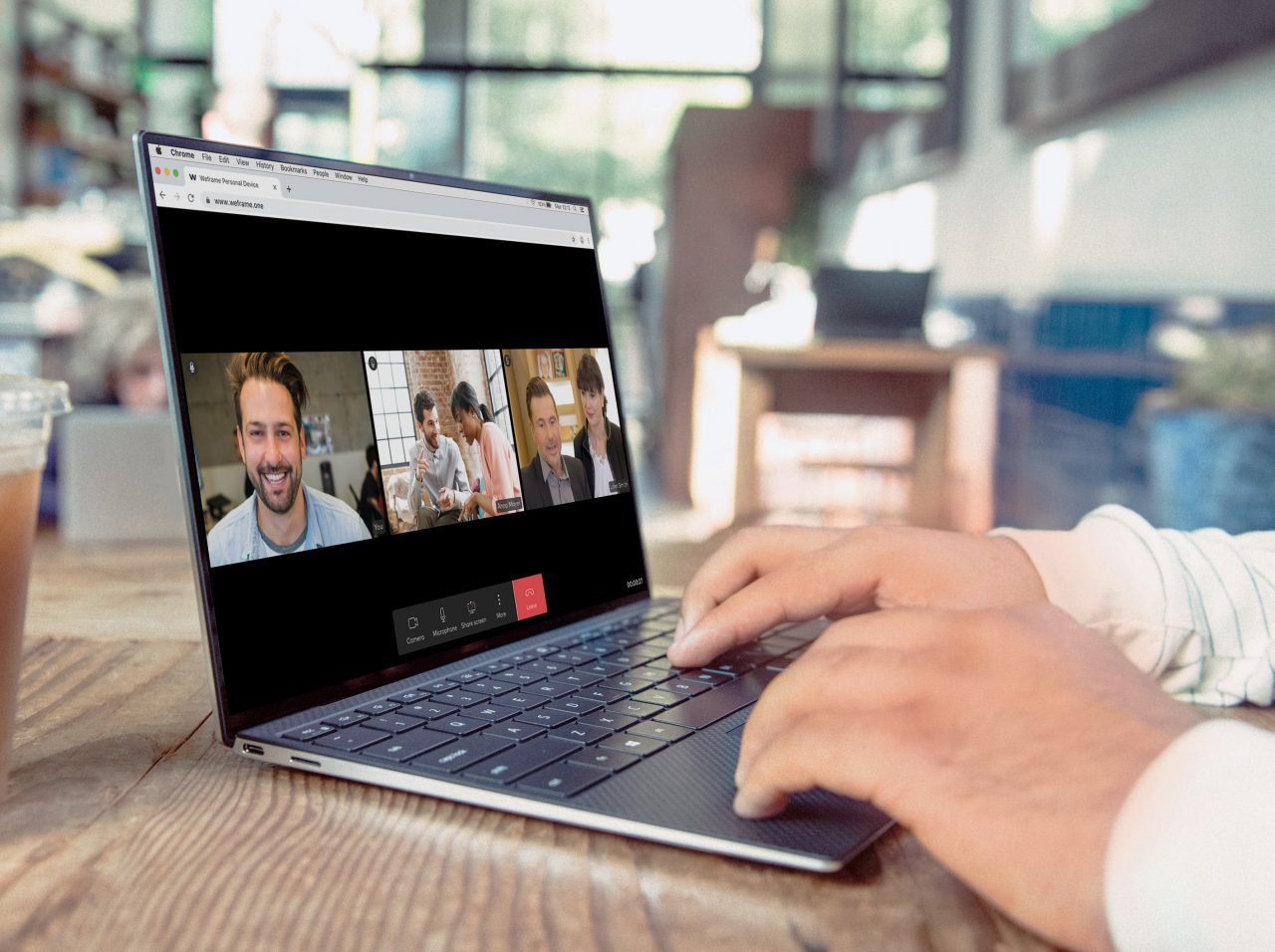 MAXIMUM FLEXIBILITY.
Participants without Weframe One simply join Shared Sessions on their laptops and thus contribute to the group.
A BOARD FOR THE GROUP.
Weframe One consists of an 86″ multi-touch board, easy-to-use software and is designed specifically for group collaboration. Whether it's a face-to-face event or a hybrid meeting with video conferencing, weframe One is meeting technology for whatever groups have in mind and need today for interactive collaboration.
86″ large multitouch display
brilliant 4K resolution
ultra wide angle camera
Integrated 2.1. sound system
Tiltable display
Mobile stand and tray
Dual-band WiFi, wireless screen sharing, HDMI port
Platform-neutral: Apple OS, Windows, Android
Immediately usable without installations
Secure encrypted data transfer and storage (server in Frankfurt am Main)
Individually secured in personal account (free of charge)
In compliance with the DSGVO