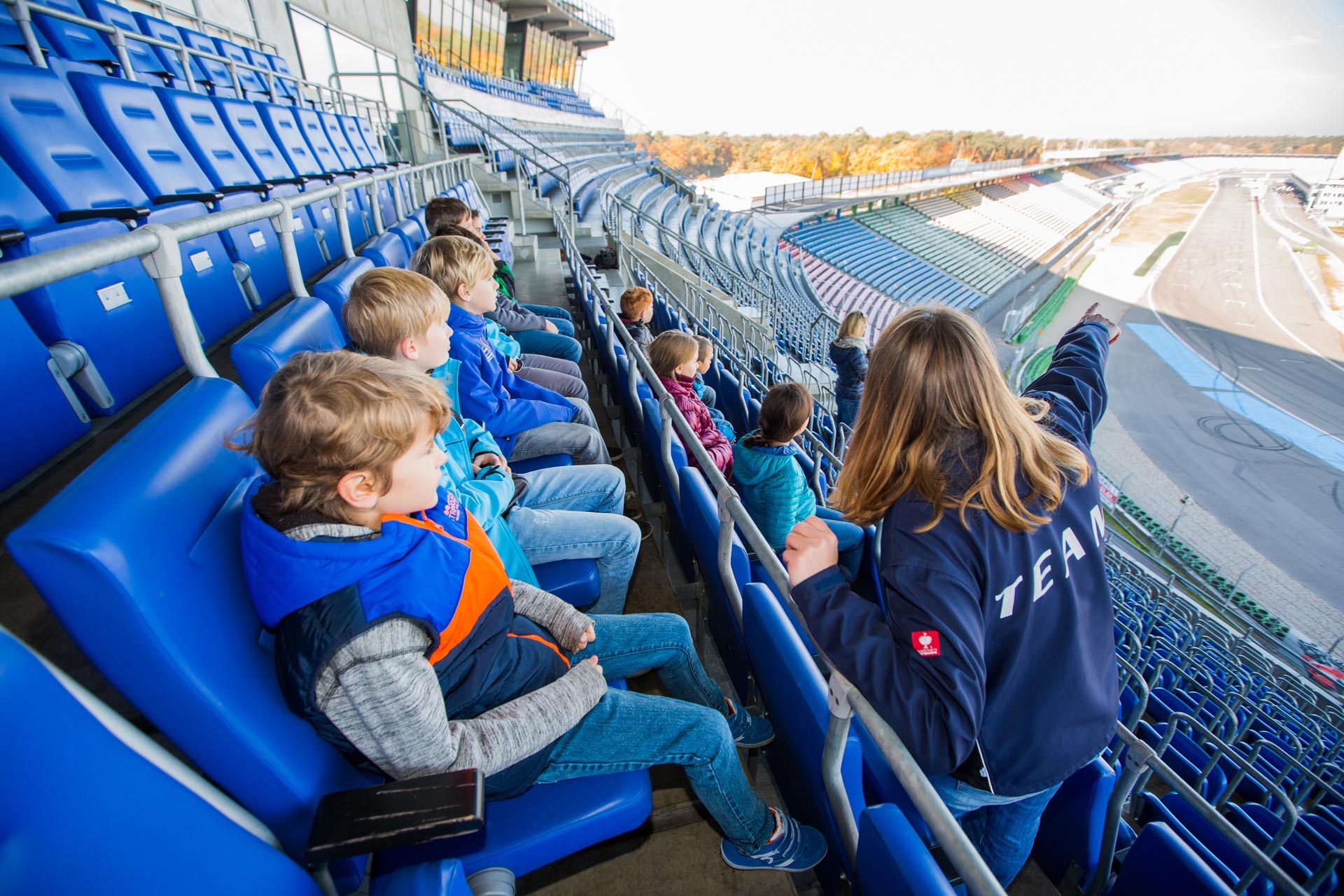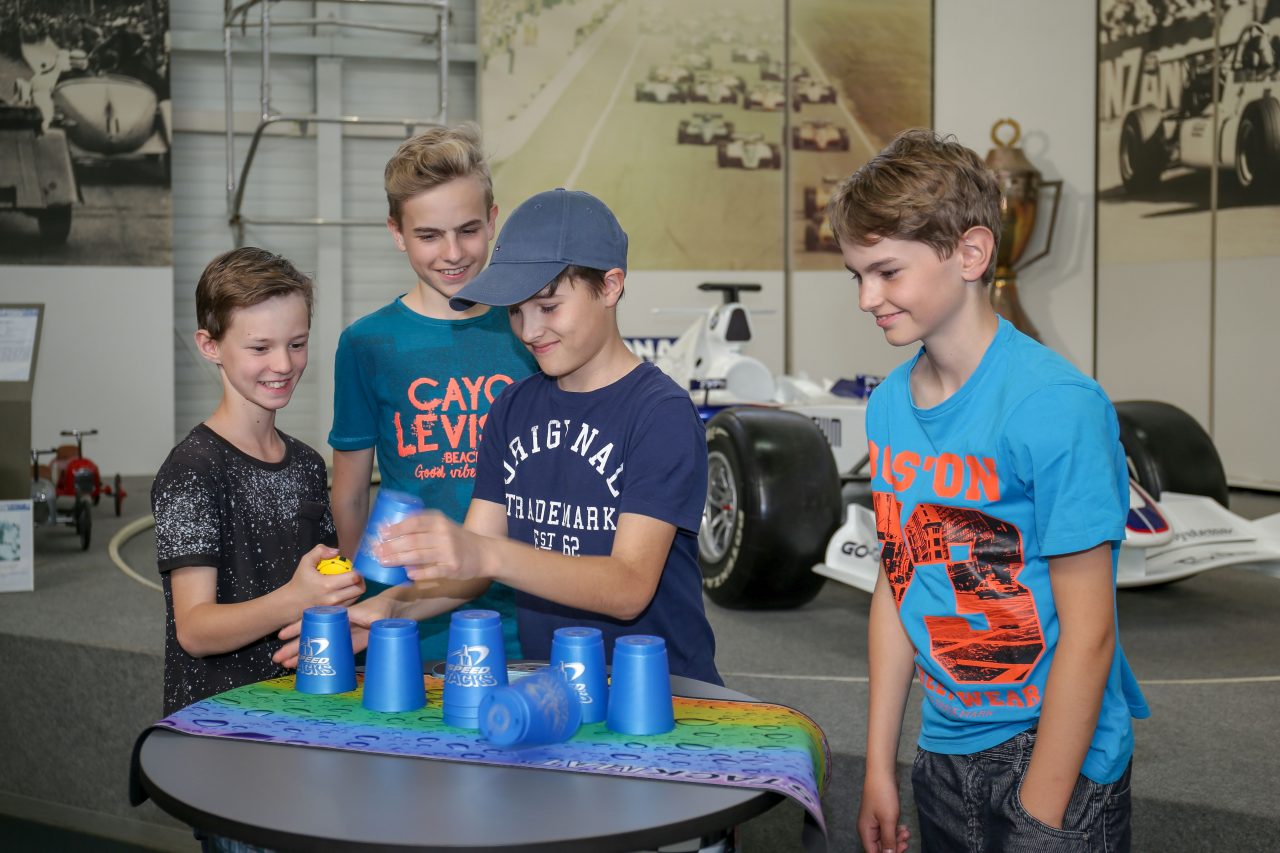 THE CHILD-FRIENDLY GUIDED TOUR AT THE HOCKENHEIMRING
Whether children's birthday parties, class trips or holiday programmes, the HoRi Kids Cup enables our young guests to get to know the Hockenheimring in Baden-Württemberg in an eventful way. Children get to experience the Hockenheimring from their very own perspective during 90 minutes of fun and action.
Quiz sheet in their hands, the children can already answer the first tricky questions in the Motorsport Museum before going on to visit the South Grandstand together. They then enjoy a breathtaking look into the Motodrom and fill in the questionnaire based on the information provided by their guide. Next stop is the driver's paddock, normally only accessible to racers and teams. Here the children explore the pit area and can cheer like real champions on the podium. Our youngest fans then choose the winner in speed stacking, which, as for real Formula drivers, depends on skill, speed and good reflexes. All the questionnaires are evaluated at the end and each child receives a certificate.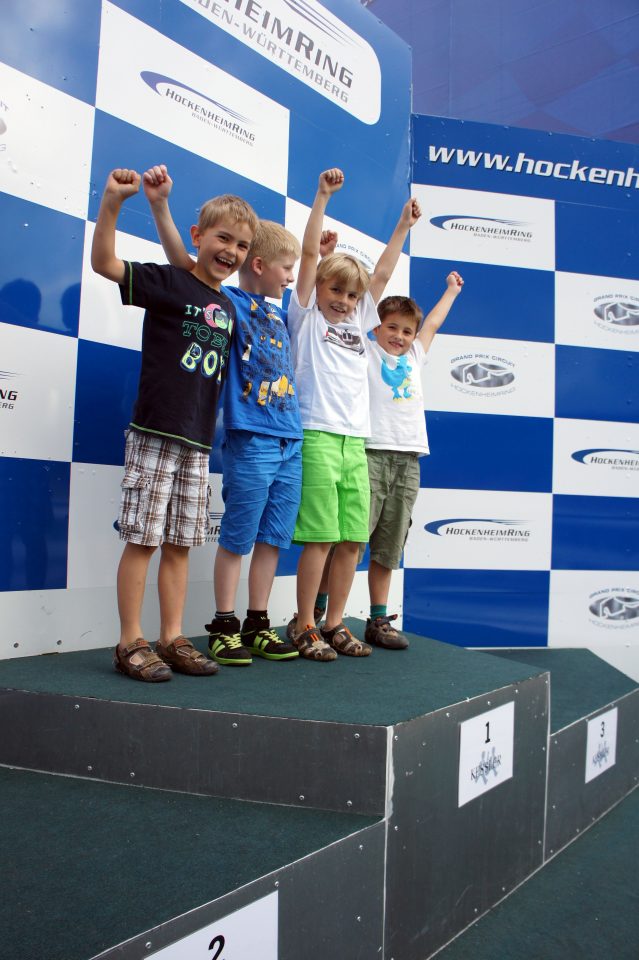 WINNER MENU
Feel free to make a pit stop in the restaurant of the Motodrom hotel. A table with a view of the start and home straight will be reserved for you in the restaurant. A small soft drink and optionally one of three dishes (the same for the whole group) await the hungry kids.
MENU SELECTION (MINIMUM 9 PERSONS)
Turkey schnitzel with French fries
Wholegrain spaghetti Bolognese
Potato salad with sausages
Price per person €8.80
PRICES
Group of up to 9 children including two adults €99.00 (each additional child + €6.50, each additional adult + €10.00)